The Flint Public Library opens new book club
Hang on for a minute...we're trying to find some more stories you might like.
Teens nowadays are so involved with technology that they can forget how to have deep conversations.
The Flint Public library is trying to change this for students by creating a public book club.
Ms. Ashley Nizinski, leader of the book club, thinks that this will give teens the chance to share their feelings on specific topics.
"I wanted to start this club so Teens from around Flint and Genesee County would have a space to have open discussions about topics that can truly be difficult," Nizinski said.
The book club is called the Teen Social Justice Book Club.
The teens will read books and discuss the themes and how the books relate to the world with their mentors.
Nizinski said the book club gives students space to talk about what they are passionate about since it's hard for students to speak about what they want. She hopes the club will get young people talking.
Freshman Claudia Craft agrees with Nizinski that this book club has a lot of potential.
"I think this book club is a good idea," Craft said. "I think it will help a lot of kids."
Students can be part of the club if they are 13 years old, and they may stay involved in the book club until they graduate high school.
Some 12-year olds are allowed with parent permission.
The book club will go through various types of books.
"We have an earlier meeting in March on the 21st," Nizinski said. "The book for the month is 'By The Time You Read This, I'll Be Dead' by Julie Anne Peters."
These books cover situations that could happen in real life.
These stories can help children understand different perspectives.
According to Nizinski, this club can help kids open up and find new things.
Nizinski said, "My hope is that those who participate in the book club will find some new books and make new friends, learn something they didn't know about a topic, and maybe bring a friend with them the next time."
About the Contributors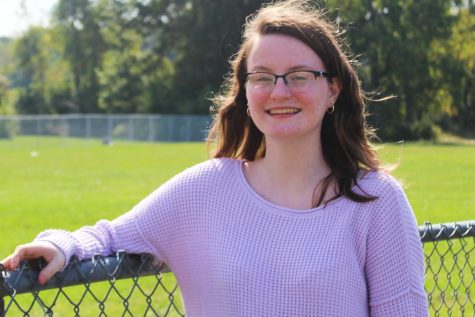 Allison Skinner, Reporter

Birthday: Sept. 16, 2003
Hobbies/Interest: I like to sing and I enjoy cheering.
Favorite Quote: "Practice makes perfect." - John Adams
Favorite...