NBA 2K19 is a slam dunk
Hang on for a minute...we're trying to find some more stories you might like.
Fans of basketball and video games alike were excited for the release of NBA 2K19 on Sept. 7, 2018.
The basketball game allows users to play as current teams, past teams, or use the "My Career" mode and take your own character to the NBA.
The character customization is what you would expect for a basketball game. You can chose your position, being a point guard, shooting guard, power forward, small forward, or center.
Then you are able to determine your height, weight, and wingspan.
Lastly, you can pick specialties that determine what kind of play style you have.
Besides customization, the game includes a perplexing story contrary to most sport games.
Your player does not go straight to the NBA. Instead, you are not picked for the draft and are forced to play for the Chinese league and try to make a name for yourself.
The series also returns its fan-favorite street basketball mode, "Blacktop."
This is where you can play with other players in either "2v2" (two on two) or "3v3" (three on three) pick-up games.
Every game you win or lose is recorded.
The game has improved physics and mechanics, giving taller and bigger players an improved advantage compared to previous games. Ball handling has also been improved and looks a lot smoother.
Shooting has also been refined. Players will be able to find themselves making contested shots more often.
Students have been enjoying the game since its release.
Marshall Judd, senior, plays the game often.
"I play it everyday, and I enjoy connecting to the NBA world," Judd said. "It amazes me how realistic the players look. I think it's a great game."
The game has been out for a while now, but it still welcomes new players without making it impossible for them to better their skills.
The biggest problem with this game is the push for players' wallets.
The virtual currency in the game can allow players to get an upper hand if they decide to spend the cash. The only issue is sometimes it feels like you have to buy VC to play at a higher level, especially for new players.
All in all, 2K19 is a solid addition to the series. It's been on shelves for a while, but now that 2019 has kicked off, we'll see how long it holds up to players' standards.

About the Contributor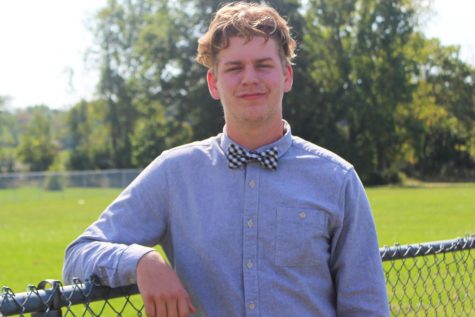 Colton Joseph, Reporter

Birthday: May 14, 2001
Hobbies/Interests: Snowboarding.
Favorite Quote: "Winter is coming." - John Snow
Favorite Book: "Beautiful Joe"...