'A Dog's Way Home' charms
Hang on for a minute...we're trying to find some more stories you might like.
This story contains spoilers.
The latest pet movie — "A Dog's Way Home" — was released in theaters Friday, Jan. 11.
This is a heartwarming and exciting movie about a dog's journey home.
The movie was based on the novel of the same name by W. Bruce Cameron and directed by Charles Martin Smith.
The book came out in 2010 and was on The New York Times and USA Today best-seller lists.
Ashley Judd, Edward James Olmos, Alexandra Shipp, Wes Studi, Chris Bauer, Barry Watson, and Jonah Hauer-King are all cast in the film.
The movie revolves around a puppy named Bella who is voiced by Bryce Dallas Howard.
In the beginning of the movie, Bella is rescued by Lucas at a construction site. A few years later they are separated due to Lucas' city banning all pit bulls.
After animal control catches Bella, Lucas has to pay a fine to get her out. Lucas was warned if Bella was caught again she would be put to sleep.
Lucas didn't want Bella to be put to sleep so he sent her off to his friend in New Mexico until he could find a safe, new home for her.
However, Bella misses Lucas and decides to travels 400 miles on a mission to find him.
Along the way she meets new friends and lightens up their lives.
Bella even gets a few new owners on her journey home.
At the end of the movie, the town sheriff gets annoyed with animal control and orders them to leave Bella alone.
Bella is then taken back home to her original owner, Lucas.
Freshman Janae Swanson feels the movie was delightful.
"My favorite part was when the dog went back to her family," Swanson said. "I'd recommend it to anyone because it was heartwarming. But if you don't want to cry, don't go."
Overall the movie was cute and delivered the plot in a satisfying way.
This movie portrays life lessons to the audience, like not taking your family for granted.
I felt the film used a unique way of getting its point across, while keeping its audience entertained.
About the Contributors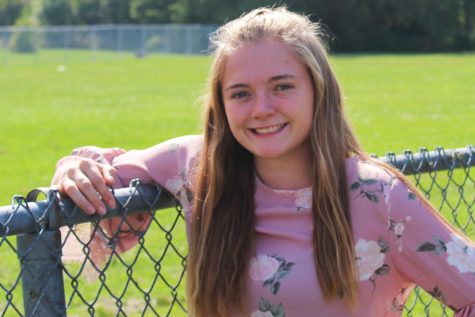 Makenzie Boillat, Reporter
Birthday: July 23, 2001

Hobbies/Interests: Cheer, going on walks, and watching Netflix.

Favorite Quote: "Nothing can dim the light that shines from within."...