The Velvet Underground's third album turns 50
Hang on for a minute...we're trying to find some more stories you might like.
Legendary rock band The Velvet Underground's self-titled third album was released in March 1969.
After avant-garde violinist John Cale left the group and Doug Yule came in to replace him, the band adopted a more straightforward sound.
"The Velvet Underground" could be thought of as the debut of the new band and its new style.
While their first two albums are heavy and experimental, the band's third album is soft and poetic.
The most exciting song on the album is its lead single "What Goes On."
Driving bass and guitar lead the song to a layered guitar solo by Lou Reed over Maureen Tucker's signature bass drum style.
The album's softer instrumentation leads Reed's poetry to be properly appreciated.
On the coffee shop classic "Pale Blue Eyes," Reed describes a lost companion with the line, "Thought of you as my mountaintop — thought of you as my peak — thought of you as everything — I've had, but couldn't keep."
The introductory track "Candy Says," sung by new member Doug Yule but written by Reed, tells the story of a transsexual person becoming dissatisfied with their body.
Another notable track is the album's acoustic closer "After Hours," sung by Tucker.
Tucker's voice lends an innocence to a song about loneliness and alcoholism.
While not being widely received when initially released, a common occurrence in the band's history, the album gained widespread praise when revisited.
In his review of the album, Lester Bangs of Rolling Stone said that the band learned its most important lesson on this album, "The power of the human soul to transcend its darker levels."
The album's legacy lives on, with Reed playing songs from it up until his last live show.
"The Velvet Underground" is a great album for a soft and literary mood.
While it's not their best album, the album is still an important classic release.

About the Contributor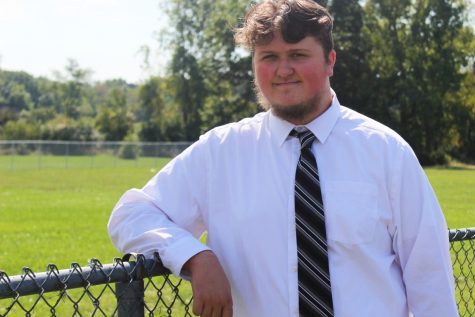 Grant Sterling, Reporter

Birthday: July 13, 2002
Hobbies/Interest: Music, film, books.
Favorite Quote: "Pictures must not be too picturesque." - Ralph Waldo Emerson
...