Celebrate the benefits of tea during National Hot Tea Month
As the frigid winter air brings cold hands to a nice cup of hot tea, January is the perfect time to take advantage of the refreshing beverage for National Hot Tea Month.
Tea is commonly drank by millions of people since its discovery in 2737 B.C.
China is the nation to thank for creating the beverage.
In American, about 1.42 million pounds of tea is consumed a day, and about 85 percent of it is iced tea.
Sophomores Alexus Ross and Annalesa Depottey both love tea.
Ross likes to drink unsweetened tea but won't say no to a little added sugar.
"(I like) unsweetened tea with a little sugar because it's not fully sweet, it's just half sweet and half not," Ross said.
There are many different types of tea, like black tea or white tea, so choosing the best flavor is the ultimate task.
Depottey doesn't mind this chore as she is a big fan of tea and enjoys almost every flavor.
"Green tea, black tea, hot green tea, they all make me feel calm, and it's refreshing," Depottey said.
Tea could be used as a replacement for coffee because it is healthier for the body.
It offers benefits including weight loss, clear skin, and an improved immune system.
Tea also increases your metabolism, allowing you to burn 70 to 80 more calories a day according to Swanson.
If you take advantage of January being National Hot Tea Month and challenge yourself to drink tea each day, your weight may decrease.
In addition, the antioxidants in green tea are said to help reduce acne by 4 percent. BioClarity offers some tips on how to help clear up acne with green tea.
Not only can you consume tea by drinking it, but it is also is healthy to cook with.
January gives tea the honor to have its own month, being that tea is the second-most consumed beverage in the world.
To celebrate this month it is encouraged to treat yourself to a cup of hot tea.
Whether you're out working or simply relaxing at home reading a book, drink hot tea and enjoy its delicious flavor.
About the Contributor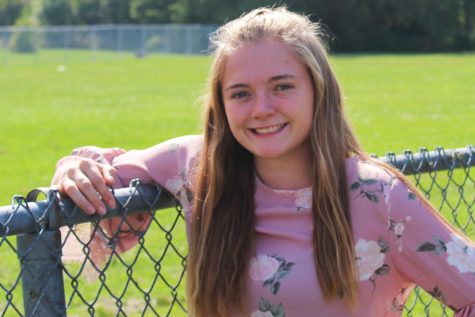 Makenzie Boillat, Reporter
Birthday: July 23, 2001

Hobbies/Interests: Cheer, going on walks, and watching Netflix.

Favorite Quote: "Nothing can dim the light that shines from within."...