Boys bowling kicks off season with two victories, wins tournament
The boys bowling team had a busy weekend, beating Linden 29-1 and Brandon 22-8 on Saturday, Dec. 1, and winning the Baker Eliminator Invitational the following day.
Against Linden, the team upended 1,013 pins in their first set of games, 975 in their second set, and earned counts of 257 and 213 in their two Baker games.
Senior Nathan Maxwell and junior Ethan Burke toppled 147 pins in their first games, while Burke scored 195 in his second game.
Junior Rodney Baltosser also had a 171-pin performance against Linden.
Senior Kyle Langworthy scored third on the team in the first set with a pinfall of 226. He bowled over 176 pins in his next game.
Gage Slagor, freshman, earned tallies of 239 pins and 232 pins in his performances, while senior Devin Smith sent 254 pins careening for his first showing and another 201 in his next.
Against Brandon, the team split the Bakers, winning the first 242-237 and losing the second 209-190.
The boys outpaced the Blackhawks 946-925 in individual play.
Smith didn't perform as well as he did against the Eagles, only reaching 169- and 171-pin sums.
Maxwell sent 184 pins off balance in the first set, while Baltosser mowed down 184 in the second.
Burke finished his games with scores of 182 and 213, while Langworthy marked 211 and 178.
Slagor annihilated 200 pins in his first match and 181 in his second against the Blackhawks.
In the Baker Eliminator Invitational played at Royal Scot Lanes in Lansing, the Hornets played 12 Baker games in its qualifying rounds.
Finishing in the fourth seed after qualifiers, the Hornets worked hard to establish themselves as champions in the playoff rounds.
In their first match against Sturgis, they came out strong with a 161-pin performance, and built on a seven-point lead by winning their second contest 201-173. The final tally was 362-327.
This propelled the team to the second round, where it faced a Tecumseh group that proved challenging in the first match, in which the Hornets fell behind by nine pins.
The team took this gut check in stride, rolling for a 194-176 victory in their next appearance against the Indians. They won the matches overall with a 377-368 score.
In the third round against Portland, the team was out-rolled by a whopping 30 pins in the first match, but the Hornets buzzed back against their opponents, who regressed to only put up 126 points in an easy second match win for Kearsley.
This 371-345 victory set them up for the championship round.
Settling things with Metro League rival Owosso, the final was decided by a best-of-three contest.
Kearsley took a narrow nine-pin margin in the first round.
Playing to bring it all home, the Hornets swarmed the Trojans in the next set, bowling their tournament best in a 268-point second match and winning by 87 pins overall.
This clutch performance gave them the tournament victory, a fitting way to round out their fantastic opening weekend.
Undefeated in its first two matches, the Hornets will bowl Saturday, Dec. 8, against familiar foe Holly at Cherry Hill North.
About the Contributors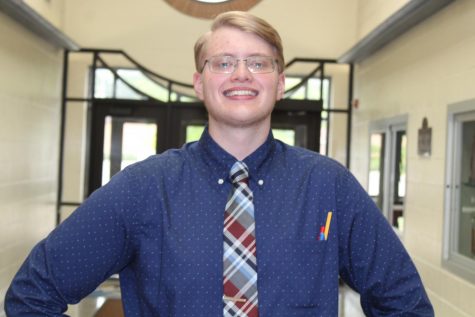 Connor Earegood, Editor in Chief
Class: Senior

Hobbies: I participate in quiz bowl, chess, robotics, Future Problem Solving, and many other "nerd sports."

Future Plans: I plan to...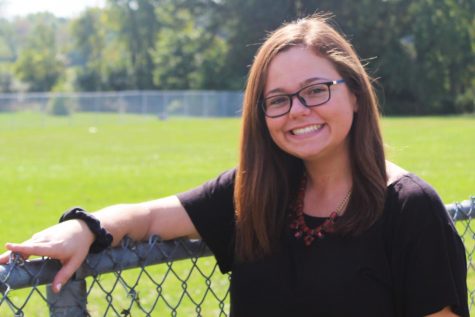 Stephanie Lane, Sports Editor
Birthday: Jan. 9, 2001

Hobbies/Interests: Student Council Vice President, NHS member, freshman mentor, and the student representative on the Board...