Teens enjoy Netflix originals
The media streaming service, Netflix, began releasing original content in 2013 with the political drama "House of Cards."
This was followed by popular shows like "Orange Is the New Black," "Sense8," and "Narcos."
Netflix shows, especially their original programs, offer a platform for both established and up-and-coming filmmakers to gain a larger audience.
Seasons of Netflix shows are released all at once, as opposed to gradual release on cable.
This allows people to view their favorite shows at their own pace, as opposed to building their schedules around TV airing times.
Netflix originals often take culture and the internet by storm.
"Stranger Things," the retro sci-fi thriller, was one of the most popular shows of 2016, winning five Emmy Awards.
"Big Mouth," a story about teenagers going through puberty, is incredibly popular with young people.
Marisol Martin, sophomore, likes "Big Mouth" for its appeals to the youth.
"It has good humor in it, and it's relatable to my generation," Martin said. "The Hormone Monster character is funny in a dark way."
Another popular Netflix comedy is "Unbreakable Kimmy Schmidt," the story of a former cult member experiencing the world.
Sophomore Mason Taber thinks the show is hilarious and entertaining.
"It has a good backstory," Taber said. "I love to watch it. The show takes old-fashioned trends and puts a twist on them by bringing them to modern times."
Aside from comedy, Netflix also produces award-winning dramas.
The royal dramatization "The Crown" was nominated for 26 Emmys in 2017.
"On My Block," a teen drama about gang violence in South Central Los Angeles, is fierce and profound.
Freshman Alicia Hinojosa finds "On My Block" interesting.
"It's intense," Hinojosa said. "You really get into the show."
"13 Reasons Why," a drama about a young boy trying to find out why his classmate committed suicide, caught on among teenagers despite its mature rating.
Kevin Stewart, freshman, appreciated the show's openness on the topic of taking one's own life.
"It talks about suicide, which is an important issue today," Stewart said. "Not many other networks are willing to make a statement on these issues."
Netflix allows people to watch their favorite shows at anytime and offers a wide variety of content.
It is one of the largest forces in modern media, and the effect it has on young people is huge.
After a show is released, you can expect everyone to be talking about it.
About the Contributor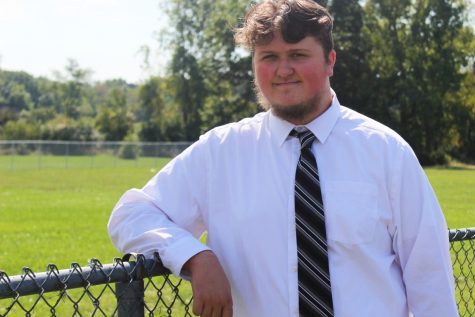 Grant Sterling, Reporter

Birthday: July 13, 2002
Hobbies/Interest: Music, film, books.
Favorite Quote: "Pictures must not be too picturesque." - Ralph Waldo Emerson
...