'Dookie' celebrates silver anniversary
Hang on for a minute...we're trying to find some more stories you might like.
Many students identify with the emotional, edgy songs of Green Day.
Junior Vincent Zamora likes the band's creativity and depth.
"I like how they are diverse and their song types are diverse," Zamora said. "They're better than today's music."
The pop-punk legends released their first major success, "Dookie," on Feb. 2, 1994.
The 25-year-old album celebrates its silver anniversary this year.
Their third studio album, "Dookie," contains many of the band's defining works, such as "Basket Case" and "When I Come Around."
It also signified their shift from the minor label Lookout! to the major label Reprise — Green Day had gone mainstream.
This mainstream appeal left longtime fans disappointed as they felt the band had become sell-outs. This outcry led to a ban of the band by clubs from where they had played.
"Dookie" led charts in Canada, Australia, and New Zealand, and was also No. 2 on the Billboard 200.
Many of the songs are hard to forget and easily quotable.
The album kicks off with the loud, banging "Burnout," a song about apathy and life as a punk outcast, someone who doesn't care about caring.
With a driving drum solo by Tré Cool and great harmonics by Billie Joe Armstrong, this song is an underrated gem on a solid album.
Track four of the album is "Longview," a song about coping with extreme boredom.
As the album's first single, it topped the Billboard Alternative Rock chart and helped drive the band's rise to popularity.
Cameron Gohs, junior, loves the song for its creative and driving bass line.
"It's hard and it's great," Gohs said. "It has the groove (of the song)."
"Welcome to Paradise" should be familiar to most Kearsley students. The marching band featured the song in their Green Day-inspired halftime show in 2017.
Junior Cole Zemore, who is assistant drumline section leader and a quint drummer for the marching band, spent many hours practicing the song, as well as his marching moves.
"In one of the sets, I had to go from the front sideline to the front hash of the football field, and I almost got run over by tubas every time because I was playing the bass drum," Zemore said. "It was hard to get the moves down, but the song was fun to play. It was upbeat and the way the second half sounded was fun."
"Basket Case" rounds out the first side of the album, featuring iconic riffs and illustrative percussion accents.
Another chart-topping single, "Basket Case" may be one of Green Day's best compositions.
Armstrong's lyrical genius is put on display through its entirety.
The song's opening line is an earworm, establishing a steady cadence for its duration.
"Do you have the time—to listen to me whine—about nothing and everything all at once," Armstrong sings. It epitomizes the song's purpose, Armstrong's fears and complaints about his constant anxiety.
"She" is an underappreciated diamond in the rough. With deep verses and a chorus one can scream to, the track is the kind to get stuck in your head for weeks.
The highlight of side two is "When I Come Around," one of Green Day's biggest hits.
The song seems to paraphrase the thoughts of anyone struggling with internal pressure and anxiety disorders.
"You may find out that your self-doubt means nothing was ever there," Armstrong sings. "You can't go forcing something if it's just not right."
Released as a single in 1995, the song met spectacular praise, spending seven weeks atop the alternative chart.
Overall, "Dookie" shines as a punk-pop classic. With whining riffs and lyrics to match, Green Day creates a cacophony that's somehow easy on the ears.
While the Rolling Stone Album Guide and the Alternative Press gave the album full points, I feel the album rests comfortably as a nine out of 10.
It isn't an album that will change your life, but it isn't something to scoff at.
Do yourself a favor and listen to this classic album.
About the Contributors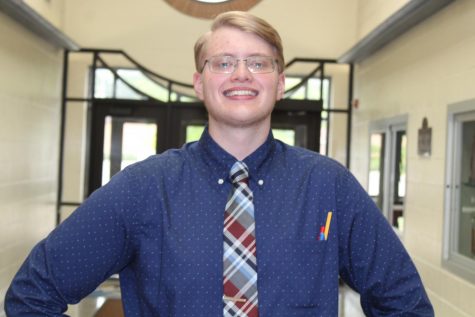 Connor Earegood, Editor in Chief
Class: Senior

Hobbies: I participate in quiz bowl, chess, robotics, Future Problem Solving, and many other "nerd sports."

Future Plans: I plan to...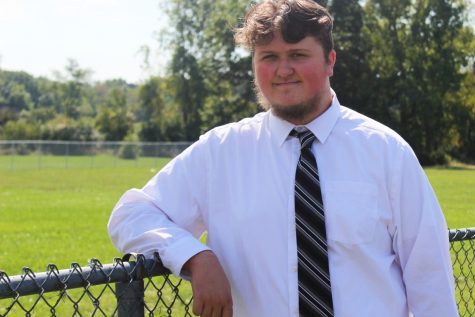 Grant Sterling, Reporter

Birthday: July 13, 2002
Hobbies/Interest: Music, film, books.
Favorite Quote: "Pictures must not be too picturesque." - Ralph Waldo Emerson
...