'The Hate U Give' should be seen by every American
This story contains spoilers for the movie "The Hate U Give."
The latest drama to hit theaters this fall was "The Hate U Give," released Friday, Oct. 19.
The movie starred Amandla Stenberg as the main protagonist, Starr Carter, who is a black teenager trying to make her way in the world until her life changes when her best friend Khalil is shot and killed by a police officer in front of her.
Starr tries to grieve over Khalil's death when a local Black Lives Matter advocate, April Ofrah, attempts to convince her to testify at the grand jury for Khalil, since she was the only witness.
Starr agrees to be "the voice" of Khalil, but only under certain circumstances.
She wants her face to be blurred at the interview and no records to show she was the interviewee.
Later, Starr ends up losing one of her best friends because the friend says a racist comment that offends Starr and they get into a big fight.
The climax of the movie occurred when the grand jury decided not to indict the officer who shot and killed Khalil.
When people found out, they went to the streets to protest. The police end up showing up to stop the protest and this is when Starr gets on top of a car and finally lets her voice be heard.
It gets to the point where the police don't like hearing her speech and they throw tear gas to clear the crowds.
Starr grabs one of the canisters and throws it back before she runs away.
Later, her father's store is set afire with Starr inside. But she and her family manage to narrowly escape.
The movie was thought-provoking and heartbreaking. It shows that anyone can be a hero in their own way.
Sophomore Megan Timm enjoyed the movie.
"It was an amazing movie overall," Timm said. "It stayed mostly in line with the book, which I also enjoyed."
If you want to see the movie, I recommend you bring tissue because it is a real tearjerker. I cried a little bit during the movie, and that is something I have never done before.
As of Tuesday, Oct. 23, The movie received a 6.4 out of 10 from IMDb and a 96 percent from Rotten Tomatoes.
I believe everyone should see this film because it speaks to many problems in America, such as racism and police brutality.
Do yourself a favor and see "The Hate U Give."
About the Writer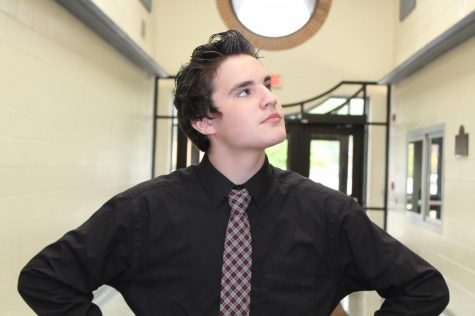 Jonathen Hart, Managing Editor
Class: Junior

Hobbies: Studying law and politics

Future Plans: I plan to become President of the United States of America.

Favorite Book: "Barack...