'Halloween' slashes, scares at the right times
"Halloween" shows everyone what the slasher genre was really about.
The newest movie in the "Halloween" franchise was released on Oct. 21, and there were a few parts that were so intense that they made me jump. Something I rarely do.
Familiar characters such as Laurie Strode (Jamie Lee Curtis) and Micheal Myers (Nick Castle and James Jude Courtney) made their return to the silver screen.
The movie brought in the director from the original "Halloween" movie, John Carpenter. Carpenter is known as a heavyweight in the thriller-mystery, working on such films as "The Thing" and "Big Trouble in Little China."
The story takes place 40 years after the original and begins with Myers being held in a mental hospital. He ends up finding a way to escape and embarks on a mission to find and kill Laurie.
Once Laurie finds out that Micheal has escaped, she tries to keep her family safe at all costs. But this makes Laurie's family believes she's crazy until they come face to face with Micheal.
As expected, the new "Halloween" movie had scary elements similar to those seen in the previous films. But this movie also added a dose of comedy.
Small children using expletives and freaking out at parts made much of the audience I watched this film with burst out in laughter.
This movie explained some of Micheal's troubled past so people who haven't seen the originals had a better understanding of the backstory.
It took a minute to adjust to the comedy, but, in the end, it was good for the movie.
However, critics judged the movie somewhat unfairly.
At the time that I write this, the movie earned a 7.5 out of 10 from IMDb and an 80 percent from Rotten Tomatoes. I think its creativity and uniqueness warrant a better grade.
"Halloween" was extraordinary and its plot twists, which I won't disclose here as to not spoil them, were exciting and new.
Freshman Simon Power enjoyed the movie, which he saw over the weekend.
"I thought it was pretty good," Power said. "(I believe) it was the third best movie in the franchise."
Even after my first viewing, I would see this movie again in a heartbeat.
About the Writer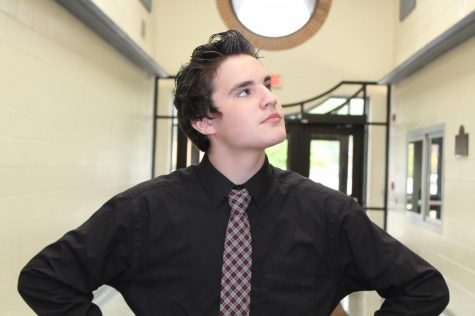 Jonathen Hart, Managing Editor
Class: Junior

Hobbies: Studying law and politics

Future Plans: I plan to become President of the United States of America.

Favorite Book: "Barack...