Robinson wins distracted driving scholarship
Hang on for a minute...we're trying to find some more stories you might like.
You see it all over the news—teens plus texting and driving equals disaster.
The Kelsey's Law Distracted Driving Scholarship strives to inform teens of the dangers of texting and driving, while rewarding participants for their cleverness to get the message out that answering a text while behind the wheel just isn't worth it.
Senior Jenna Robinson is one of the winners of the 2018 Kelsey's Law Distracted Driving Scholarship. Robinson won "Best Tweet Submission," which is worth $500.
Robinson applied for the scholarship last spring and was surprised to hear months later that she had won the competition with this tweet: "For every glance away, there's a larger price to pay. Don't take the chance. Stop driving distracted NOW."
"I was shocked that I won this scholarship," Robinson said. "Mr. (Darrick) Puffer told me about it last year and I entered a tweet I thought was clever. I never expected it to win anything."
The scholarship is worth $5,000 overall, split among four winners from different categories, all of whom are Michigan juniors or seniors.
The scholarship first started in 2017, after the death of Sault Ste. Marie native Miss Kelsey Raffaele. After losing her life in a cellphone related car crash, Raffaele's mother, Ms. Bonnie Raffaele, started raising awareness about the threat of being on your phone while at the wheel.
Robinson finds the scholarship and its message important.
"I learned to drive a few years ago and my parents consistently stressed the importance of paying attention while driving," Robinson said. "I was taught that while driving you have your life and the lives of others in your hands, and you should never take a risk like using a phone while driving. No text is important enough to risk lives."
Robinson's mother, Mrs. Melissa Robinson, is happy her daughter is promoting safe driving.
"I am proud of Jenna for taking the initiative to help spread the message of the dangers of texting and driving," Mrs. Robinson said. "I am so glad Jenna is able to contribute to this important cause."
About the Contributors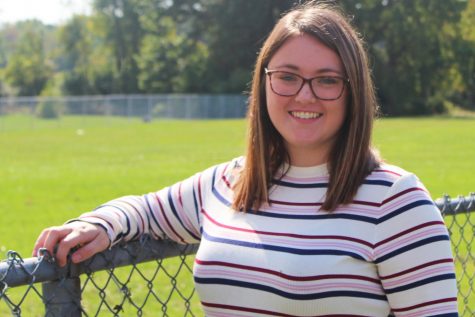 Autumn Prescott, Special Projects Editor

Birthday: Aug. 2, 2001
Hobbies/Interests: NHS, drama club, Freshman Mentors.
Favorite Quote: "Find out who you are and do it on purpose."...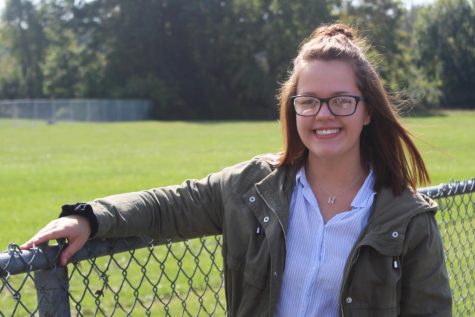 Jenna Robinson, Editor in Chief

Birthday: Oct. 26, 2000
Hobbies/Interest: Playing electric, acoustic, and bass guitar, as well as ukulele. I also enjoy drawing, reading, writing,...