The Beatles' 'White Album' turns 50
On Nov. 22 1968, the rock band The Beatles released their eponymous ninth album, widely referred to as the "White Album."
The "White Album" is one of the most celebrated albums of all time, with Rolling Stone ranking it the 10th best album of all time.
The Beatles, one of the most influential bands of all time, mastered earworm choruses and art pop sounds throughout a decade-long career.
It was released as a double vinyl album with an all-white cover with the band's name embossed into it.
The first part of the album features some of the band's most famous songs.
"Ob-La-Di, Ob-La-Da" is a jaunty and optimistic love song. George Harrison's "While My Guitar Gently Weeps" is tragic and eloquent.
The album feels like the band throwing songs at the wall and seeing what sticks, with 30 songs on its track list.
Some of the shorter and jokier songs include "Wild Honey Pie" and "Why Don't We Do It in the Road?"
Tracks like "The Continuing Story of Bungalow Bill" show the growing influence of Yoko Ono, guitarist John Lennon's wife.
The growing tensions within the band are also clear, this being their least collaborative album yet.
The second part of the album is overflowing with great rock tracks.
"Yer Blues" is thundering, "Helter Skelter" is intense and violent, and "Revolution 1" is hippie culture epitomized.
The Beatles reached their boundary-pushing peak with the penultimate track, "Revolution 9."
The 8-minute song is made of dozens of tape loops and samples.
Lennon intended it to be the sound of revolution itself, evident through terrifying atonal noise throughout the song.
Jon Conway, junior, loves the album.
"It's one of the most experimental albums ever," Conway said. "My favorite song would have to be either 'Revolution 9' or 'Helter Skelter.'"
The band would follow the album up with three more albums before breaking up.
Apple Records announced that the "White Album" will be rereleased as a super deluxe edition with demos and unreleased material.
The deluxe edition will consist of six CDs and will be produced by Giles Martin, son of legendary Beatles producer George Martin.
The album shows The Beatles' willingness to experiment and expand the boundaries of what the rock album could be.
It has its hits and misses, but it is still an important album in rock history.
About the Writer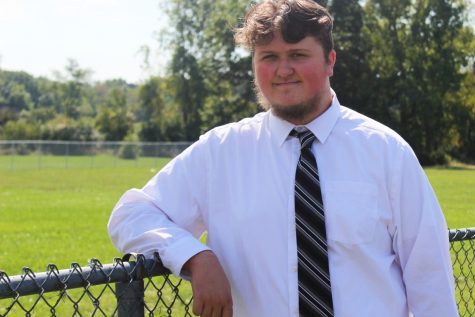 Grant Sterling, Reporter

Birthday: July 13, 2002
Hobbies/Interest: Music, film, books.
Favorite Quote: "Pictures must not be too picturesque." - Ralph Waldo Emerson
...