Harris crowned powder puff king from five-man court
Hang on for a minute...we're trying to find some more stories you might like.
Shock and surprise covered the face of senior Eddie Harris after hearing his name called to be crowned the 2018 powder puff king.
Harris was one of five seniors vying for the coveted honor between the semifinal powder puff football games Monday, Oct. 1.
The Class of 2019's powder puff court consisted of four other seniors: Saifullah Dawan, Ethan Funsch, Niccos Patrick, and Brady Perkins.
Eddie Harris
Harris is 16 years old. His parents are Mr. and Mrs. Eddie and Diana Harris.
He enjoys fishing occasionally, spends his free time working out, and likes to help other people learn new techniques while working out.
He plans to attend a university to study kinesiology to become a personal trainer.
Harris was eager to be on powder puff court for his final year.
"It's, honestly, such an honor to be on court and knowing that so many people see me as a good person and leader," Harris said. "It has always been a goal of mine to spread positivity and make a change."
Junior Skyelar Herriman, Harris' girlfriend, escorted him at Monday's pep assembly.
Saifullah Dawan
Saifullah Dawan is 17 years old. His parents are Mr. and Mrs. Marzuq and Radiayyah Dawan.
Dawan spends his time playing basketball, painting shoes, or researching cars.
He plans to attend Kettering University for mechanical engineering.
Dawan feels powder puff court is giving him an opportunity to get more involved at KHS
"It's a nice experience since I usually don't get involved with most school events," Dawan said. "It's good to go outside of my comfort zone once in a while."
Senior Marshall Judd escorted Dawan at the pep assembly.
Ethan Funsch
Ethan Funsch is 17 years old. Funsch lives with his mother Ms. Anastasia Funsch and stepfather Mr. Matthew Bennett.
He enjoys drawing, playing video games, and believes he would be a great entertainer.
After high school, Funsch is hoping to attend tech school for visual arts.
Funsch feels honored to be voted onto powder puff court.
"I didn't expect to be chosen for court," Funsch said. "I was pleasantly surprised when I found out I was voted on court."
Senior Krista Staley escorted Funsch at the assembly.
Niccos Patrick
Niccos Patrick is 16 years old. He lives with his mother Ms. Rose Ayala.
He enjoys performing and entertaining those around him.
"I do believe it's (performing) is a passion that I have," Patrick said. "I love entertaining people."
His plans after high school are to attend a university to major in business administration and minor in something regarding fine arts.
Patrick is happy to be on court and loves the opportunity to represent the school.
"I love being on court," Patrick said. "Last year I went through a dark period of my life and getting voted on court just helps me know that I'm at a better place of my life now."
Senior Claudia Moore escorted Patrick during the homecoming festivities.
Brady Perkins
Perkins is 17 years old. His parents are Mr. and Mrs. Gerad and Angella Latsch.
He has a passion for soccer, and he enjoys musical arts and loves comic movies.
He plans to attend Northern Michigan University to pursue a degree in music education.
Perkins was surprised he was voted onto powder puff court.
"In all honesty, I always thought my fellow students didn't like me," Perkins said. "So I was shocked that I had so many people walk up to me and said they voted for me because I'm nice."
At the pep assembly, junior Isabella Perkins escorted her brother.

About the Contributors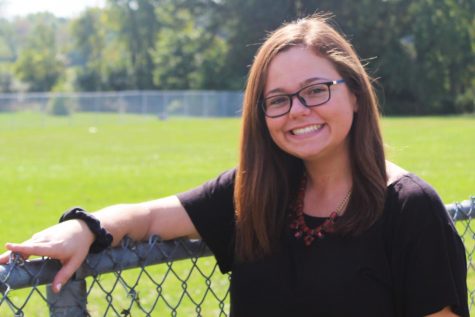 Stephanie Lane, Sports Editor
Birthday: Jan. 9, 2001

Hobbies/Interests: Student Council Vice President, NHS member, freshman mentor, and the student representative on the Board...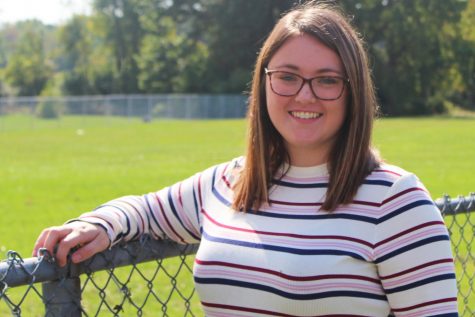 Autumn Prescott, Special Projects Editor

Birthday: Aug. 2, 2001
Hobbies/Interests: NHS, drama club, Freshman Mentors.
Favorite Quote: "Find out who you are and do it on purpose."...