Jesse McCartney works on comeback
Hang on for a minute...we're trying to find some more stories you might like.
Jesse McCartney, well-known for his hit song "Beautiful Soul," has stayed mostly out of the public eye since the early 2000s.
While he's released songs and albums since then, like his 2011 release "In Technicolor," McCartney hasn't attracted nationwide attention again until recently.
McCartney was once an icon in the pop world.
With his catchy and relatable hits and guest appearances on teen shows like "Hannah Montana" and "The Suite Life of Zack and Cody," McCartney created a name for himself that every teen in America recognized.
The musician released his latest single "Better With You" in March.
The single falls under the pop genre and has been used to introduce McCartney's return to the music world and his upcoming tour, which will kick off in June.
Since the release of "Better With You," the singer has been performing for small venues and promoting his new brand.
Along with his newer music, McCartney is also keeping his older tracks in the set lists, performing popular songs like "Leavin'" at concerts.
Junior Madison Burroughs enjoyed listening to McCartney as a child and is glad he's attempting to get back in the spotlight.
"I feel great about his new music and his comeback," Burroughs said. "I love him."
McCartney began his music career in a boy band called Dream Street.
He started his solo work in 2002 and released his debut solo album "Beautiful Soul" in 2004, which rocketed him to international fame.
Besides his acting abilities, the star has also contributed writing and singing talents to popular Disney shows.
He performed a duet with Anne Hathaway in 2004 to contribute to the "Ella Enchanted" soundtrack and is also featured on soundtracks from "A Cinderella Story," "Life in the Suburbs," and "The Princess Diaries 2: Royal Engagement."
Heather McNeill, junior, hopes that McCartney's new music will be reminiscent of his original sound.
"It's good that he's making more music," McNeill said. "Maybe it'll bring back an older style of music."

About the Contributor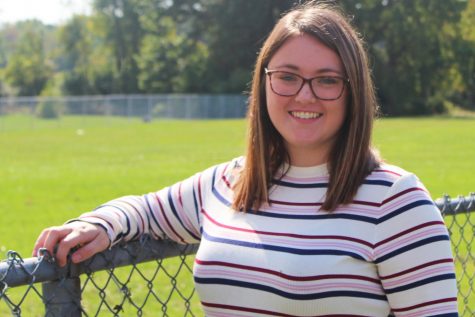 Autumn Prescott, Special Projects Editor

Birthday: Aug. 2, 2001
Hobbies/Interests: NHS, drama club, Freshman Mentors.
Favorite Quote: "Find out who you are and do it on purpose."...