Americans have good reasons to appreciate the royal family
Hang on for a minute...we're trying to find some more stories you might like.
Since the royal wedding recently took place, more media attention has been focused on the royal family than usual. People around the globe are infatuated with the relationship between Prince Harry and his new bride — Meghan Markle, an American.
The wedding, which took place at St. George's Chapel Saturday, May 19, introduced the traditions and formalities of the royal family to a whole new audience.
America took a special interest in the matrimony, considering one half of it is one of the country's own television actresses. Despite this, many people have pointed out the interest with the ceremony and the entire royal family itself is unnecessary.
The wedding, however, was one of the biggest social and political events of the year. In addition, the marriage is another bond between the United States and England; therefore, it should be viewed as an important event.
With the addition of an American into the royal family, American citizens have even more incentive to learn about English culture and the importance of the royal family.
Wanting to keep up to date with the royals — even when you are not a British citizen — is acceptable. The family has played a large role in history and continue to do acts of charity and works of political importance that people should be aware of.
For example, Prince William, whose mother is Princess Diana, has continued his mother's legacy of raising funds to help people suffering from AIDS and HIV, poverty, and those in need of grief support. Likewise, his brother Prince Harry takes part in events like Walking With The Wounded and The Invictus Games, both of which support veterans and those currently serving in the armed forces.
These extraordinary acts of kindness should be promoted to people everywhere. Seeing people in positions of power do good deeds can influence more people to donate and spend their time working with those less fortunate than themselves.
Besides the moral and even historically academic benefits of understanding the royal family, you can also receive social advise from the family.
Kate Middleton, Dutchess of Cambridge, offers great fashion inspiration, and I can only imagine Meghan Markle will do the same, considering she's had practice on the red carpet for so long.
The matriarch of the family, Queen Elizabeth II, also holds family close to her heart. The family attends church services together and celebrate holidays together, promoting the importance of family life and traditions.
The goals the royal family aspire to achieve for themselves, their country, and the world can inspire everyone if you pay close enough attention to them.

About the Writer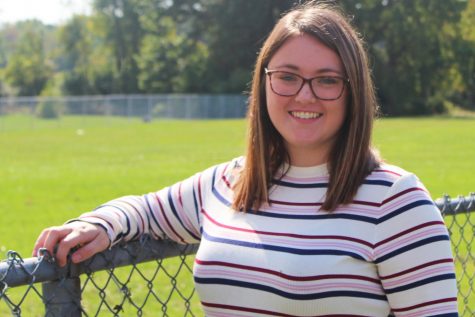 Autumn Prescott, Special Projects Editor

Birthday: Aug. 2, 2001
Hobbies/Interests: NHS, drama club, Freshman Mentors.
Favorite Quote: "Find out who you are and do it on purpose."...