Genusee changes Flint's vision one bottle at a time
Hang on for a minute...we're trying to find some more stories you might like.
The world generates 1.3 billion tons of solid waste annually, and this number is expected to go up to 2.2 billion by 2025.
Despite that fact, most people don't take the initiative to reduce this extensive amount of waste.
Some people think that it'll be difficult to reduce waste without giving up their luxuries, and others think that they won't make any impact. However, neither of these reasons are true.
There are many products on the market and many companies that help consumers reduce their wastes. Some help control what consumers use, others reuse plastics that would, otherwise,  be buried in our environment as waste.
One company that wants to help clean up the environment is Genusee.
Genusee is a company founded by two Detriot natives, Ms. Ali Rose VanOverBeke and Mr. Jack Burns.
The two saw a large number of plastic bottles being thrown away in Flint during the water crisis. They came up with the idea to take the plastic bottles and put them to good use by turning them into glasses.
Genusee makes both sunglasses and prescription glasses.
"They're not just facing a man-made water crisis," VanOverBeke told ABC News about Flint. "Now, there's like this localized, environmental stress because of the surplus of plastic that they've been forced to use."
Sophmore Brooke McCulley is excited to see Genusee take off.
"I've been watching their Kickstarter for a bit now," McCulley said. "I want to get a pair if I can afford to."
With the help of their 829 Kickstarter backers, the duo has collected over $74,000 to make their vision become reality.
"We are currently making final revisions perfecting the Roeper frame, down to the finest details, before our tooling (mold) is ordered and cut. This tool is one of our most expensive investments and will be with us for years to come," the Genusee team said on its Kickstarter.
Genusee has not only helped in reducing Flint's waste but has also created jobs for other Michigan natives.
"Jobs are a key issue in what we're trying to develop here," Burns told ABC News.

About the Contributor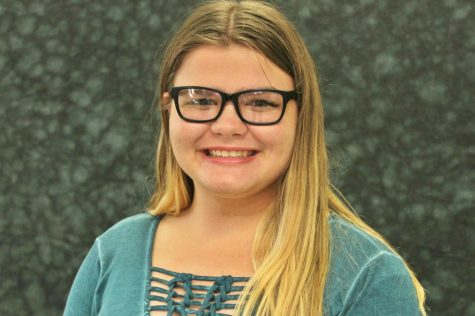 Kelsea Wright, Reporter

Birthday: September 9, 2002
Extracurricular activities: Robotics
Hobbies: Drawing and writing.
Plans after high school: Go to college (undecided)...