'My Dear Melancholy' rides an emotional roller coaster
Hang on for a minute...we're trying to find some more stories you might like.
Famous alternative R&B singer Abel Tesfaye, known as The Weeknd, surprised everyone with a new album that has made multiple appearances on the Billboard 200.
This album is his third consecutive album to make the charts.
On March 30, The Weeknd released an EP called "My Dear Melancholy."
The album includes six tracks.
The Weeknd has taken a turn with this album.
Instead of the poppy and upbeat sound of his last album, "Starboy," this album has a low tempo and melodious sound.
It became apparent that the album was being made when The Weeknd posted several tweets and Instagram posts with himself in a music studio.
This album came out shortly after The Weeknd experienced a breakup with Selena Gomez. It is rumored that the album was made because of the breakup and refers to Selena Gomez.
The lyrics make it clear that the entire album is about about heartbreak, addiction, longing, and mending emotions.
This album is relevant and can be relatable for anyone who has been through a tough or emotional breakup.
Most of the songs have lyrics that describe how he feels like he was abandoned or not good enough.
In the song, "Call Out My Name," The Weeknd sings, "I want you to stay—even though you don't want me."
This is an emotional song. Even during his Coachella performance, the Weeknd started to tear up while performing the song.
Senior Kaitlyn Foco likes this song because of The Weeknd's voice.
"I really like how he can change the pitch in his voice so smoothly," Foco said. "I also like how he's not afraid to sing how he's feeling."
This album also talks about his past addictions. The Weeknd was once addicted to drugs like cocaine and alcohol.
He named himself "The Weeknd" because of his past partying days. He claims he left his house one weekend and never came back.
Breakups can be so emotionally straining that a person starts to feel that nothing matters.
The song "Privilege" speaks about these problems.
The Weeknd sings, "But I'ma drink the pain away—I'll be back to my old way—and I got two red pills to take the blues away."
He also addresses how it feels to seem invisible or not present.
"It won't matter—it won't matter," The Weeknd sings. "It was like I was never there—it was like he was gone in thin air."
He's singing about his own feelings and why he feels this way. He doesn't feel present even when people are around.
The Weeknd also sings about how he still has feelings or emotional connections.
In "Wasted Times" he sings, "And even though you put my life through hell—I can't seem to forget 'bout you—I want you to myself."
Senior Kaitlyn Nellett feels she can relate to this song because she recently got out of a relationship.
"I feel like I wasted my time on him. I could have been focusing on myself," Nellett said.
In this song, The Weeknd knows that this person has a negative impact on his life, yet he can't seem to get enough.
Even though this album is a sad one, you should listen to it.

About the Writer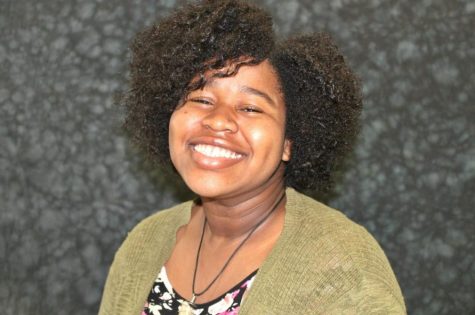 Alanna Montgomery, Reporter
Birthday: February 11, 2000

Extracurricular activities: National Honor Society
Hobbies: Henna art
Plans after high school: Attend college to...