'All At Once' by Screaming Females is unmemorable
Hang on for a minute...we're trying to find some more stories you might like.
Screaming Females formed in New Jersey and are led by the expressive singer-guitarist Marissa Paternoster.
Operating mainly on the underground rock scene since 2006, the band is known for their hard-rock sound and Paternoster's vibrato singing style.
On Feb. 23, the band released its seventh album, "All At Once."
The opening track, "Glass House," hits you with a sharp blast of distorted guitar, similar to Led Zeppelin's song "Good Times Bad Times."
Paternoster's lyrics are cryptic and her vocal style fits them perfectly.
The song "Black Moon" was the lead single from the album. The layered vocals near the end of the track show off the band's unique sound.
"I'll Make You Sorry" shows the pop-oriented side of the group but is not too different from the previous tracks.
Paternoster's guitar skills are demonstrated on tracks like "Agnes Martin" and "Bird in Space."
Toward the middle of the album, there are several short, under-produced songs. These tracks sound like ideas for songs that could have been expanded upon if more time had been put into them.
While "All At Once" has some great songs, it is not as good as 2015's "Rose Mountain."
"Rose Mountain" was filled with rock jams mixed with emotional ballads.
The songs on "All At Once" are mostly interchangeable. It is just hard-rock song after hard-rock song, and it gets tedious.
A highlight of the album is the tracks "Chamber for Sleep, Pt. 1" and "Chamber for Sleep, Pt. 2."
At eight minutes together, they are some of the band's most ambitious songs.
While I would not say that I disliked the album, I would probably not listen to most of the tracks again.
It produced a few exceptional singles, but the album isn't one of the Screaming Females' best.
I give "All At Once" a seven out of 10 stars.

About the Writer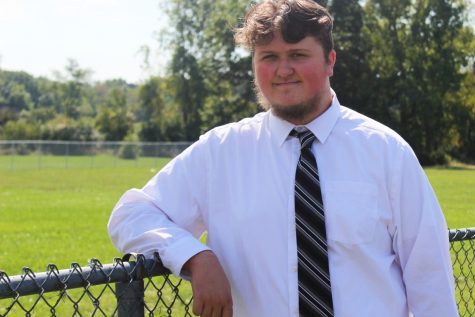 Grant Sterling, Reporter

Birthday: July 13, 2002
Hobbies/Interest: Music, film, books.
Favorite Quote: "Pictures must not be too picturesque." - Ralph Waldo Emerson
...