Smashing Pumpkins will reunite in summer tour
Hang on for a minute...we're trying to find some more stories you might like.
The Smashing Pumpkins will be on tour again for their fans.
The band stopped performing in 2000 but will reunite for the "Shiny and Oh So Bright" tour this summer.
Lead singer Billy Corgan, guitarist James Iha, drummer Jimmy Chamberlain, and guitarist Jeff Schroeder will be playing during the tour, but the band's original bassist D'Arcy Wretzky will not be joining the band.
Freshman Kaylee DeBlouw enjoys the band.
"I think the band Smashing Pumpkins is a really awesome band, and I really love their songs 'Today' and '1979,'" DeBlouw said.
The band will visit Little Caesers Arena in Detroit on Aug. 5.
The band will play songs from its first five studio albums.
Freshman April Whitworth likes the album "Siamese Dream."
"I love the band Smashing Pumpkins and their album 'Siamese Dream'  because the songs in there are amazing and hit me in the feels," Whitworth said.
The show is supposed to be different from any other tour the band has done.
"This show and staging will be unlike any we've ever done, and will feature a set unlike any we've ever played," Corgan said to Rolling Stone. "For if this is a chance at a new beginning, we plan on ushering it in with a real bang."
Fans can also get excited at the prospect of a new album.
Corgan has not made it a secret that he's been recording new material with Chamberlain, Schroeder, Iha, and producer Rick Rubin.
They are now back in the game and coming out with new music for everyone to enjoy.

About the Writer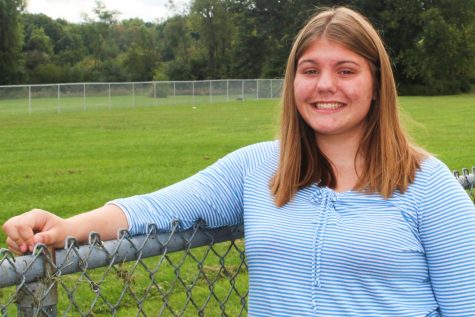 Haley Peters, Reporter

Birthday: Dec. 28, 2002
Hobbies/Interests: Student Council, Pokémon GO.
Favorite Quote: "Let no man pull you low enough to hate him." -...