Prepare for concerts to make a good time better
Hang on for a minute...we're trying to find some more stories you might like.
As the weather warms up, so does concert fever.
Concerts can be exciting experiences filled with enjoyment.
There are some ways, though, that these experiences can be enhanced.
Bring a friend or go with a group.
In a crowd of people that you have never met, it's important to be aware of your surroundings.
If you bring a friend along, you both have an extra set of eyes to prevent a dangerous situation from occurring.
In addition, concerts are more enjoyable when the memories can be shared with a friend.
Senior Donald Martin said that you should always bring a friend with you.
However, Martin prefers only bringing one friend with him rather than a group.
"I only like to bring one friend because I don't want to have people in my group get lost (in the crowd)," Martin said.
Another part of the concert experience is attire.
Concerts can be outside or inside.
They can occur in any season.
It is important to wear attire that won't prevent a fun time but is also appropriate for the occasion.
There are certain things that should never be worn to a concert.
"Never wear a hat because you'll lose it," Martin said, "And never wear flip flops because your toes will get stepped on."
Also, no matter where or when the concert is, it is going to be hot.
There are a lot of bodies producing heat in a rather small environment.
A long-sleeved shirt or sweatshirt should not be worn unless it can be easily removed and carried around.
Choosing seating wisely is a large part of the concert experience.
Getting tickets for the floor means that you are in a sea of people pushing and shoving.
Little control is provided in an environment like this. You go where the crowd goes.
Getting floor tickets also can mean getting the opportunity to get up to the front, which is what many people want in a concert experience.
Although many people may want this, it is not for everyone.
People who want a more controlled setting and don't mind being a bit farther away may want to choose seats that are a bit farther back.
A positive to this is that the cost of tickets is lower.
No matter where the seats are, though, concerts are still a thrilling experience.
Creating a plan is also important when going to a concert.
Before going, it is critical to make sure that you know who is going and how you are getting there.
There is nothing worse than buying tickets and getting excited for the event, just to find out that your ride has bailed or your friend can no longer attend.
If you are driving yourself, make sure your gas tank is filled and your car will be able to make it there and back safely.
If you decide to get dropped off, don't get so caught up in the excitement that you forget to arrange a ride home.
These arrangements should be made prior to purchasing tickets.
Making sure your phone is charged is also a part of planning.
In our society, many people take photos and videos during concerts.
By doing this, phones can die quickly and contact can be lost with friends or rides.
Finally, fueling your body before the fun is important.
Concerts can be a large chunk of your day, and the food at the concert will be expensive.
Also, trying to get back to your seat after getting food is extremely difficult.
Eat before you leave your house or on the way to the concert.
You'll be exerting a lot of energy, so drinking water is also essential.
Concerts can be a sensational experience. To keep it that way, it is important to think ahead and plan accordingly to ensure a stress-free day or night.

About the Contributor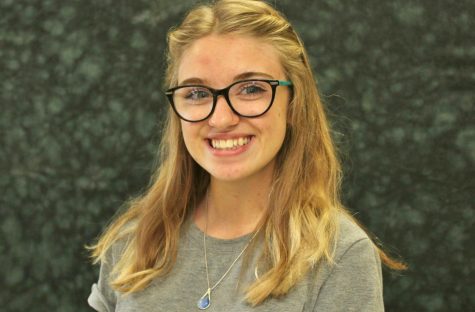 Sydney Wharram, Reporter

Birthday: November 25, 1999
Extracurricular activities: Dance team captain
Hobbies: Making art, hanging out with her beautiful girlfriend, and...