Up-and-coming group saturates modern rap
Hang on for a minute...we're trying to find some more stories you might like.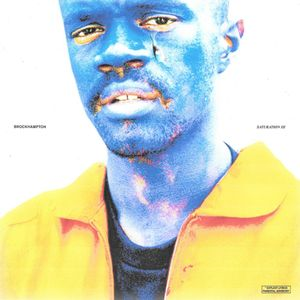 The rap group Brockhampton formed on an online Kanye West fan forum in 2010. The self-proclaimed "boy band" has been hard at work taking over the independent rap scene in recent years.
There are currently 15 members, led by rapper and producer Kevin Abstract. They are known for their polarizing beats and diligent nature.
Other notable members include Ameer Vann, known for his monotone flow; Joba Boring, known for his maniacal vocal style; and Merlyn Wood, known for onstage antics and absurd topics.
The group released its first mixtape, "All-American Trash," in 2016.
It introduces the band well, demonstrating its fast-and-loose approach to genre. Hard-hitting rap songs are mixed in with slow guitar ballads.
In 2017, the band released the first album in the Saturation Trilogy, "Saturation."
The trilogy is named after the band's attempt to saturate the rap market.
This is the album that put the group on the map. Singles like "Gold" and "Heat" show off the group's intelligent production and judicious lyrics.
Another striking track is "Face," demonstrating Brockhampton's pop-sensibility.
Critics and fans were satisfied, but they were blind-sided by the band's next move.
Just two months later in August, Brockhampton released "Saturation II."
The best song on this album is "Junky." The opening verse from Kevin Abstract talking about his struggles with misinterpretation and homophobia goes perfectly with the paranoid instrumental.
The tracks "Sweet" and "Swamp," with their sing-along choruses, are also highlights.
Finally, in December, the band released "Saturation III."
The opening track of the album, "Boogie," is one of the group's hardest hitting tracks.
With a raucous beat and layered sirens, the song is equal parts head-bobbing and alarming.
The track "Bleach" is an ethereal pop song. It allows the members to show off their vocal ability. It features one of Ameer Vann's best verses.
The final song on the album is "Team." It is a soft, guitar-driven number with sparse production.
At the very end of the song, the opening ambiance of "Heat," the first track on the first "Saturation" album, can be heard, looping the entire trilogy.
Despite Brockhampton claiming "Saturation III" would be the group's final studio project, they later announced their fourth release "Team Effort."
This group has the potential to go down in history as one of the best rap groups ever, and I hope they use their new-found celebrity wisely.

About the Writer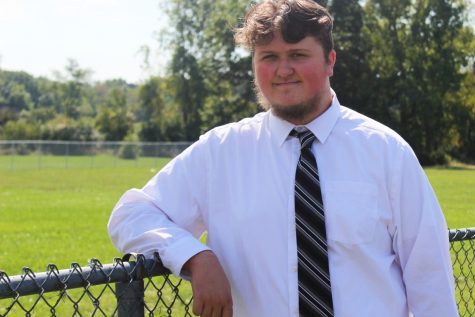 Grant Sterling, Reporter

Birthday: July 13, 2002
Hobbies/Interest: Music, film, books.
Favorite Quote: "Pictures must not be too picturesque." - Ralph Waldo Emerson
...