They did it again: Cheer wins back-to-back league titles
Hang on for a minute...we're trying to find some more stories you might like.
The cheer team  earned the Flint Metro League championship for the second year in a row.
The Hornets took first place at the Flint Metro League's third and final jamboree on Wednesday, Feb. 7, giving them enough points to beat Swartz Creek for the league title.
The Dragons, who finished as league runners-up, and Hornets were tied for first place heading into the competition.
Senior Kaylee Hill said the motivation to work hard came from a competition earlier in the season.
"After getting third in a competition earlier this year, we decided to push ourselves to be where we wanted to be," Hill said.
Hill said it's a great feeling to win the championship.
"Every competition that followed was a big contribution to winning the league championship," Hill said. "It is a great feeling to be back-to-back league champions."
The team earned a total of 231.20 points during round one, 214.02 during round two, and 307.10 points during round three.
Kearsley earned a total of 752.32 points, beating out Swartz Creek, who scored 730.84 points and finished second in the jamboree.
Junior Shelby Price said the team has worked really hard.
"It definitely took a lot, we've been working since football season to make it to this point," Price said. "We've gone through so much and have grown as a family more than a team."
Coach Brooke Sharrard believes her team is deserving.
"It feels amazing. This team worked so hard and overcame so much adversity the last week," Sharrard said. "There is not a more deserving team out there."
Senior Kennedy Lints said this year's league competition was more challenging than last year.
"It felt better (to win this year)," Lints said. "I feel like we had to work ten times harder than last year because we had a whole new coach and we had way more freshmen than last year.  They did not have as much as experience."
As for the team's mettle, Lints said the girls were anxious before and during the competition knowing they and Swartz Creek were deadlocked in the league before the competition started.
"It was nerve-racking to be tied with Swartz Creek, very nerve-racking," Lints said.
The team's next competition is at Fenton High School on Saturday, Feb. 10. The competition starts at 10 a.m.

About the Contributors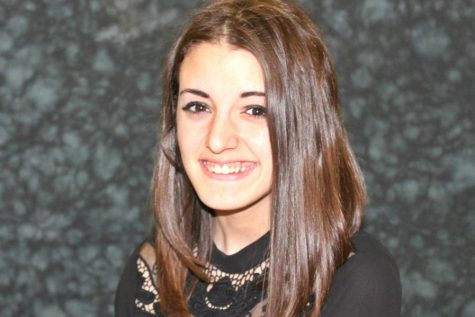 Kate Monreal, Reporter

Birthday: December 28, 1999
Extracurricular activities: Work
Hobbies: Laughing, coloring, and being imperfect.
Plans after high school: Go...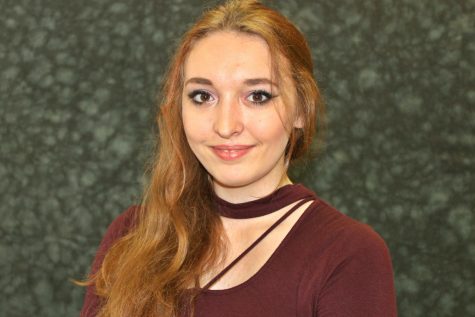 Brianna Horne, Editor in Chief

Birthday: May 11, 2000
Extracurricular activities: Newspaper
Hobbies: Playing violin, hanging with her friends and boyfriend, and horseback riding.
...