An opinion doesn't make you who you are
Hang on for a minute...we're trying to find some more stories you might like.
"It is the mark of an educated mind to be able to entertain a thought without accepting it," is a quote by the philosopher Aristotle. I believe that it applies to today's society more and more each day.
Opinions are an important part of today's society. Talking heads go on the news to spout their opinions, strangers on social media squabble over their opinions constantly, and none of it seems to be getting us anywhere.
I believe that a large part of our lack of proper discussion on important issues developed from one central problem.
People will have an opinion — whatever it may be — and they are passionate about it. Then slowly that opinion becomes a part of them. They fuse it with their personality and they are unable to even comprehend an opposing thought.
Doing this creates a situation where someone disagreeing with you feels like a personal attack. If they don't like the thing you like, they don't like you.
This thought process stops any actual meaningful discussion in its tracks.
Your opinion should be something that you carry. If you find an opinion that suits you better, there should be no shame in dropping one and bringing along another in its place.
The First Amendment to the United States Constitution protects the freedom of speech. You cannot be stopped from expressing your opinion on the world just because most people don't agree with you.
If you have an unpopular opinion that you are passionate about, you are allowed to convey it.
In this modern culture of acceptance and free thinking, it is striking to me the number of people with no sense of tolerance.
I am not saying that I am the perfect example of tolerance. I also have issues with this from time to time, but I am making an active move to be better.
I will leave you with another quote, this one by Evelyn Beatrice Hall: "I disapprove of what you say, but I will defend to the death your right to say it."

About the Writer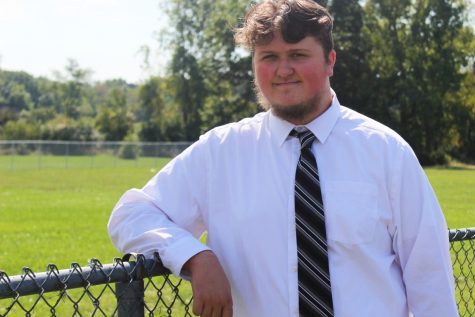 Grant Sterling, Reporter

Birthday: July 13, 2002
Hobbies/Interest: Music, film, books.
Favorite Quote: "Pictures must not be too picturesque." - Ralph Waldo Emerson
...