Gus Dapperton is an up-and-coming singer, songwriter
Hang on for a minute...we're trying to find some more stories you might like.
We have all come across an artist that catches our attention instantly. Gus Dapperton, a 21-year-old singer and songwriter from Warwick, N.Y., does just that.
After listening to a few of his songs or watching a couple of his music videos, you would have guessed that Dapperton has been around for a while.
But the irony of it makes finding him so special. Not only is he still carrying around a fake ID, he has been writing and producing music since middle school. He just turned 21 on March 11.
Gus Dapperton has a unique style. At 6 feet, 3 inches, he's not hard to miss. You'll always find him sporting blue eye shadow, colorful nail polish, and his infamous bowl cut.
He represents a new generation of artists that blur together the lines of gender, style, and sound to help display idiosyncrasies.
In an interview with Vogue, Gus said, "With all my music, I like people to interpret it in their own ways because it's very vague and confusing," Dapperton said. "It's very specific to me but metaphorical enough so that people can copy and paste their own experiences into it."
There is no doubt that Dapperton's career is about to take flight, but his goals for the future might actually be in producing.
In the same interview with Vogue, Dapperton said he grew up producing hip-hop music for his friends who were all rappers in New York. When he was in eighth grade there was a songwriting contest and he won, sparking creativity in his music.
He made the transition from hip-hop to his current "dream pop" at the end of high school when Dapperton went through a crisis.
At the time, he was going through a breakup, tore his ACL and meniscus, and had to have surgery. This caused him to be out of school for months due to healing and physical therapy.
When he came out of recovery, his computer crashed, sending Dapperton into depression and causing him to become secluded and lonely.
Once Dapperton got his computer fixed and recovered from surgery, he started making music that he said was "most true to him."
Dapperton has described his music as "'80s-influenced and kind of dreamy."
When you listen, many images may come to mind. Like sitting by the pool in the summer or driving with your friends with the windows rolled down, thus adding to that "dreamy" aspect.
Maybe Gus Dapperton will catch your attention as positively as he did others. You'll either love him or hate him — there's no in between.
Whether you are attracted to his personality, fashion sense, or music videos, there's something about him for everyone to enjoy.
The featured image is from flickr.

About the Writer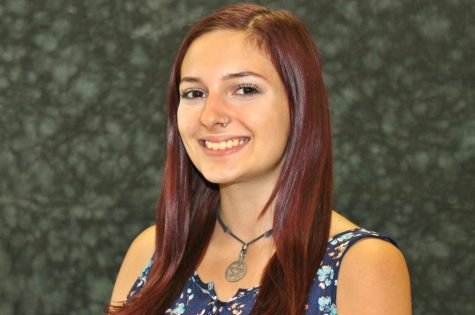 Charity Nolff, Reporter

Birthday: March 13, 2000
Extracurricular activities: Cheer and newspaper.
Hobbies: Ukulele, painting, drawing, reading, writing, chilling with...