Punxsutawney Phil sees shadow, more winter to come
Hang on for a minute...we're trying to find some more stories you might like.
Every year thousands of people will show up to Gobbler's Knob in Punxsutawney (Punx-su-taw-ney), Penn., to witness if the famous groundhog known as "Punxsutawney Phil" will see his shadow or not.
Phil did in fact see his shadow this morning, Friday, Feb. 2, meaning more winter is to come for another month and a half.
The U.S. Census Bureau published a statement about the event: "According to the legend, if Phil sees his shadow the United States is in store for six more weeks of winter weather. But, if Phil doesn't see his shadow, the country should expect warmer temperatures and the arrival of an early spring."
But just how accurate can a groundhog's prediction be?
Can Phil seeing his shadow or not be taken as an accurate weather prediction?
Since the first Groundhog Day in 1887, the accuracy of the groundhog's predictions have decreased over the 132 years it's been celebrated.
"
From 1969 on, Phil's overall accuracy rate drops to about 36 percent."
— Mr. Tim Roche, meteorologist
Meteorologist Tim Roche, of Weather Underground, said people shouldn't take Phil's predictions to heart.
"From 1969 on, Phil's overall accuracy rate drops to about 36 percent," Roche said to Live Science.
Senior Maikayla Josling shares her take on Groundhog Day.
"I believed in the groundhog thing when I was little, but I was never able to remember how many weeks of winter," Josling said.
When she was little, Josling thought if Phil saw his shadow it meant there would be "six more months of winter."
In short, Groundhog Day is a lighthearted holiday for Americans to give hope of clearer weather on the horizon, not for Phil seeing his shadow or not to be taken as a serious weather prediction — leave that to the professionals, not a groundhog.
The featured image is from flickr.

About the Contributor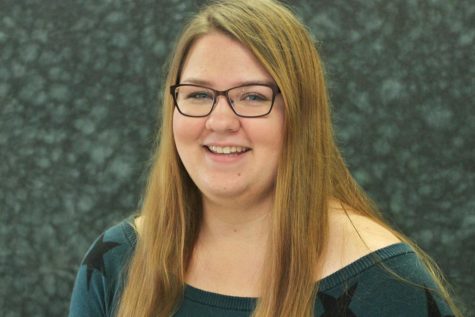 Megan Millinkov, News & Opinion Editor

Birthday: May 16, 2000
Extracurricular activities: Studio art
Hobbies: Reading, video games, and art.
Plans after high school: Go to college...