Little-known girl band offers new music to explore
Radio stations nowadays play the same type of music over and over again.
We always hear the same song or artist played consistently, too much for our liking, and it's time for a change.
Below is a singing group that deserves so much more recognition for their music, passion, and talent.
Little Mix
Little Mix is a British girl group that consists of four members: Perrie Edwards, Jesy Nelson, Jade Thirlwall, and Leigh-Anne Pinnock.
The band formed in 2011, during the UK version of "The X Factor," and was the first group to win the competition.
The group has released four albums since then, the first being "DNA" in 2012, followed by "Salute" in 2013, "Get Weird" in 2015, and "Glory Days" in 2016.
"Glory Days" is the group's longest album, reaching its platinum edition of 25 songs, while the other three album are only deluxe versions with 16 songs.
The group mainly produces pop and R&B music but have recently started to explore tropical house music.
Each one of their albums are filled with beautifully crafted songs, but some stand out more than others.
Here are songs from all of the group's albums that are bound to make you fall in love with the group.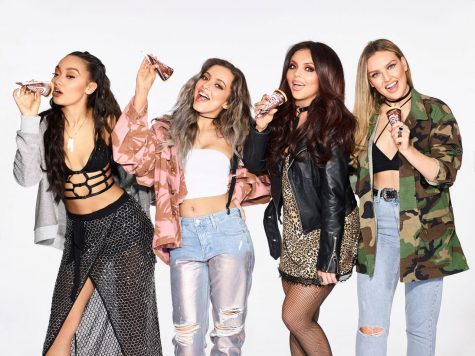 "Love Me or Leave Me"
This song is written on the group's third album "Get Weird," and was one of the first songs to be released before the album.
"Love Me or Leave Me" is meant to be both a love and break-up song, telling the boy to either stay and work out their relationship problems or leave them alone.
"Love me baby, please, 'cause I could still be the only one you need, the only one close enough to feel you breathe, yeah, I could still be that place where you run, instead of the one that you're running from," the lyrics say.
This song could help anyone going through hardships in their relationship.
"I Won't"
"I Won't" is also on the album "Get Weird."
The song is about how the girls won't settle for anything less than they deserve.
"I got my pride, my self-respect, need nothing more, want nothing less, 'cause all that I got should be enough to make you work, 'cause all that I want is to love and just be loved," the lyrics say.
This song is upbeat and is great to play at dance parties.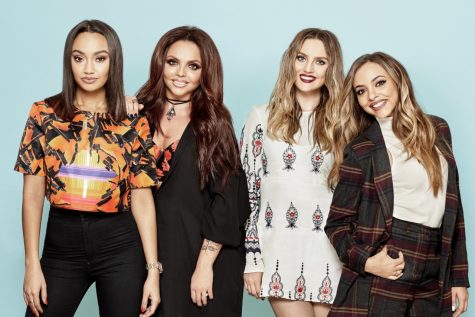 "Little Me"
"Little Me" is written on the group's second album, "Salute."
The song is meant to be empowering toward women who struggle with a lack of confidence.
The chorus of the song says, "I'd tell her to speak up, tell her to shout out, talk a bit louder, be a bit prouder, tell her she's beautiful, wonderful, everything she doesn't see."
Junior Joscelyn Burns said that this song helped her overcome many of her insecurities.
"Back when I was entering high school, I always compared myself to other girls who had boyfriends or girls who had the ideal body," Burns said. "But when I discovered this song — and with support from my friends — I was reminded that I'm perfect the way I am."
Both the song and the music video to the song are beautiful, and they're perfect for young women dealing with insecurities.
"Shout Out to My Ex"
"Shout Out to My Ex" is written on Little Mix's "Glory Days" album and is one of the group's most popular songs.
The song is an upbeat break-up song, and an "I'm better without you" goodbye to an ex lover.
"Oh, I deleted all pics, then blocked your number from my phone, yeah, you took all you could get, but you ain't getting this love no more, 'cause now I'm living so legit, even though you broke my heart in two, baby, but I snapped right back, I'm so brand new, baby, boy, read my lips, I'm over you, over you," the lyrics say.
This song was the first to be released from the album and was at the top of charts for weeks.
Little Mix's music is not played on many radio stations, but, hopefully, that will change in the near future.
Leave a Comment
About the Contributor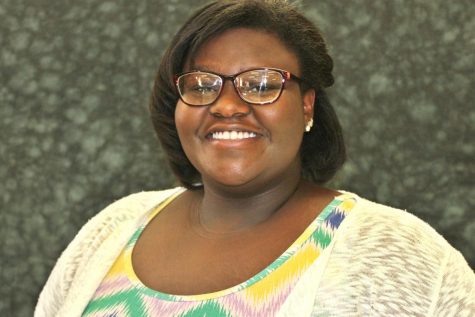 Ke'Lexis Love, Reporter

Birthday: November 23, 2000
Extracurricular: National Honor Society
Hobbies: Baking
Plans after high school: Attend college to earn a degree...