Camila Cabello's 'Camila' is enticing, full of culture
Hang on for a minute...we're trying to find some more stories you might like.
Camila Cabello has me hooked with her smooth and mellow sound.
Cabello released her first solo album on Jan. 12.
The record has 11 tracks in total.
Cabello shows off her Cuban-Mexican culture in this pop album.
The lyrics are raw, showcasing Cabello's struggles and how she manages to get through them.
In her first single, "Havana," Cabello sings about her home country, Cuba, and how it holds a special place in her heart.
One lyrics says, "Half of my heart is in Havana. My heart is in Havana." This is referring to Cabello never letting herself forget about her home country.
The majority of the songs talk about romance and Cabello's special memories.
In another song, "She Loves Control," Cabello talks about how she considers herself a control freak and likes things to always go her way. She sings, "Cause she loves control, she wants it her way."
I personally enjoy many of the songs and can see them becoming successful.
Cabello has come a long way since her days with girl group Fifth Harmony.
The album hit the No. 1 spot on the charts in several countries on iTunes and broke a record for the most No.1's on a debut album.
I think it's safe to say we will be seeing more of Cabello in upcoming years.
With her stunning dance moves, and smooth Cuban-Mexican sound, she will continue to gain a vast fan base.

About the Writer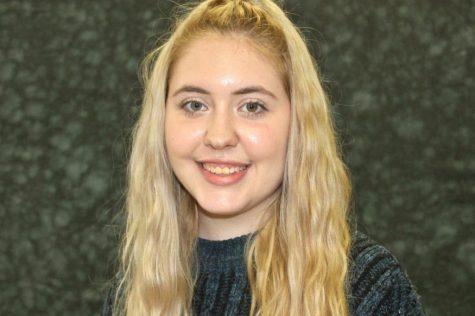 Jessica Rathburn, Reporter

Birthday: November 29, 1999
Extracurricular activities: A cappella choir
Hobbies: Traveling, watching movies, and shopping.
Plans after high...