Dungeons & Dragons offers an escape
Hang on for a minute...we're trying to find some more stories you might like.
Dungeons & Dragons is a tabletop role-playing game in which players create characters and venture through a world of danger and excitement.
The players role dice to determine their capabilities, the damage they do to enemies, and their success in almost all of their actions. This inspires improvisation and imagination.
Around 20 million people play D&D, and over $1 billion have been spent on books and material.
Dave Arneson and Gary Gygax designed the game. The game was first released in 1974, but has been continually updated since.
Each update adds new species and worlds, opening up endless possibilities to the dungeon master, who creates the world and guides the game.
The players design their characters' backstories, traits, and skills, so the same game is never played twice. The possibilities are endless.
Since its release, D&D has gained a worldwide following. It has one of the most passionate fan bases of any board game. While once being considered embarrassing, playing the game is now relatively socially acceptable.
Celebrity D&D fans include Vin Diesel, Stephen Colbert, and Robin Williams.
There are hundreds of D&D podcasts, such as "The Adventure Zone," "Hello From the Magic Tavern," and "Drunks and Dragons." The game's format is perfect for the medium of podcasts.
"
I like how you can do anything in the game."
— Quaid MacArthur, freshman
Freshman Quaid MacArthur started playing four years ago.
"My uncle got me into it," MacArthur said. "I like how you can do anything in the game."
Many players stress over the small details of the game.
When he plays, Matt Ostrander, freshman, fixates on the game beforehand.
"I spent the majority of the day before we started making my character, when I first played," Ostrander said.

About the Writer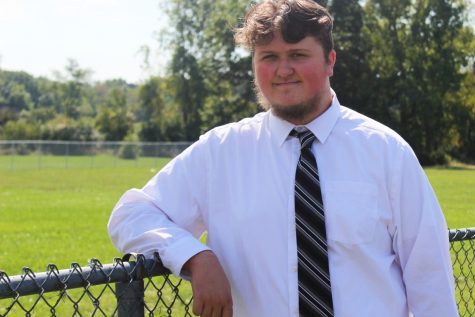 Grant Sterling, Reporter

Birthday: July 13, 2002
Hobbies/Interest: Music, film, books.
Favorite Quote: "Pictures must not be too picturesque." - Ralph Waldo Emerson
...