'The Last Jedi' divides
Hang on for a minute...we're trying to find some more stories you might like.
"Star Wars: The Last Jedi" was one of the most anticipated films of the year. The eighth installment of the Star Wars franchise came out Friday, Dec. 15.
Reactions have been incredibly divisive, with only 55 percent of audiences liking it, according to Rotten Tomatoes.
The cast is filled with classic Star Wars stars such as Mark Hamill, Frank Oz, and the late Carrie Fisher, along with newer faces like Daisy Ridley, John Boyega, and Adam Driver.
I have been a Star Wars fan since a young age, and I was hopeful for this film to be good, especially with it being written and directed by Rian Johnson, who directed "Brick" in 2005.
While I did not hate "The Last Jedi," it definitely has some issues.
For example, the run time.
I found the 2-hour, 32-minute run time to be exhausting. It could have been shortened, as there were several subplots that could have been cut out easily.
The character Rose, played by Kelly Marie Tran, was a bad addition to the lineup.
The character made several stupid decisions that threatened other characters' well-being, and the movie just seems to try to ignore these plot holes.
I don't think that this movie has killed the Star Wars franchise like some fans are saying, as there are a few good parts.
Adam Driver was a highlight.
His portrayal of Kylo Ren was somber and engaging.
Mark Hamill does a great job portraying a disgruntled and aged Luke Skywalker.
Not all fans were as disappointed as I was.
Freshman Justin Alarie liked the film.
"There was more lightsaber action, which was good." He also liked the cliff-hanger ending.
In the end, I would give "Star Wars: The Last Jedi" a six out of 10 stars. There were enough good moments and action set pieces to keep it just above average, but it was just not enough to keep me absorbed.

About the Writer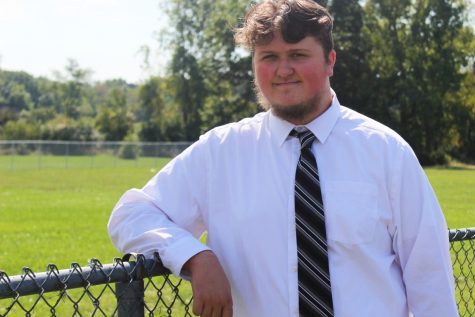 Grant Sterling, Reporter

Birthday: July 13, 2002
Hobbies/Interest: Music, film, books.
Favorite Quote: "Pictures must not be too picturesque." - Ralph Waldo Emerson
...