'Three Billboards Outside Ebbing, Missouri' enthralls
Hang on for a minute...we're trying to find some more stories you might like.
"Three Billboards Outside Ebbing, Missouri" is the newest film from director/writer Martin McDonagh. He has previously directed the movies "In Bruges" and "Seven Psychopaths."
The film currently has a 93 percent rating on Rotten Tomatoes and an 8.5 rating on IMDb.
This film follows the story of a woman named Mildred (Frances McDormand), who puts three billboards near her home that accuse the local police chief (Woody Harrelson) of not putting enough effort into solving the case of her murdered daughter.
Sam Rockwell plays the spiteful police officer Dixon, who represents the prejudiced manner of the entire force. Peter Dinklage plays an outcast, James, who tries to form a relationship with the main character.
McDonagh's "In Bruges" is one of my favorite films, so I was quite excited to see something new from him, and I was not disappointed.
I enjoyed this movie immensely. The many twists and turns the plot took kept me on my toes for the full run time of one hour and 55 minutes.
I would suggest that if you don't like the first act, you should continue through anyway, because the third act brought the themes of the film to a fantastic head.
Prejudice is a key theme of the movie.
Dixon is racist, James is unaccepted by the society because of his dwarfism, and Mildred is angry at the police despite the fact that they have done everything they can.
If I had to point out a fault, it would be the film's attempts at humor.
The story worked on its own, so the awkward and bumbling scenes where characters make unrealistically witty one-liners feel out of place.
Despite this, I would consider "Three Billboards Outside Ebbing, Missouri" one of my favorite films of 2017.
It was captivating, entertaining, and left me wanting more.

About the Writer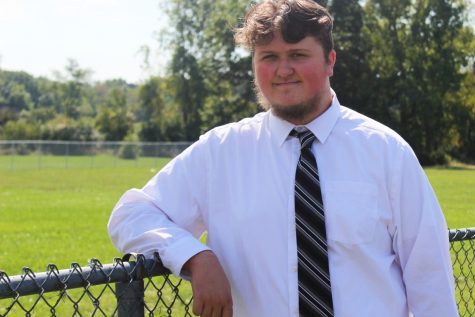 Grant Sterling, Reporter

Birthday: July 13, 2002
Hobbies/Interest: Music, film, books.
Favorite Quote: "Pictures must not be too picturesque." - Ralph Waldo Emerson
...