Five tips to help you prevent illness this flu season
In the winter months it can be difficult to avoid germs and bacteria.
These five tips will help you stay healthy through the upcoming season.
1. Washing your hands
Washing your hands is one of the most important things you can do to protect yourself from viruses and diseases.
According to the Centers for Disease Control and Prevention, "It is estimated that washing hands with soap and water could reduce diarrheal disease-associated deaths due to  up to 50 percent."
Washing your hands is the first line of defense to protecting yourself.
2. Covering coughs/sneezes
Covering coughs and sneezes prevents transmitting germs onto other people and surfaces. This is one of the easiest ways to spread germs.
According to the CDC, "Serious respiratory illnesses like influenza … are spread by coughing, sneezing, and unclean hands."
3.  Having good eating habits
Mrs. Leah Thomas, biology teacher, agrees that having a good diet can make you more resilient to colds.
"Eating healthy keeps your immune system healthy, and it helps fight off foreign invaders," Thomas said.
A strong immune system makes it less likely for you to get sick. White bloods cells are the soldiers that fight off sickness.
4. Getting your flu shot.
According to the CDC, "Recent studies show that flu vaccination reduces the risk of by flu illness by between 40 percent and 60 percent among the overall population during seasons when most circulating flu viruses are well-matched to the flu vaccine."
Ms. Meghan Wolf, medical assistant, works in the school clinic and said that the flu shot is beneficial.
She also wants people to know they can get a flu shot at KHS.
"If students and families need to get a flu shot, we offer them here in the clinic," Wolf said.
5. Stay home when you're sick.
If you are ever sick, it is best to stay at home to prevent getting others sick. Often students worry about missing out on schoolwork, but it's not impossible to catch up.
Students often recover quicker when they stay home while being sick. Continuing to go to school creates stress, which can cause you to stay sick longer.
About the Contributor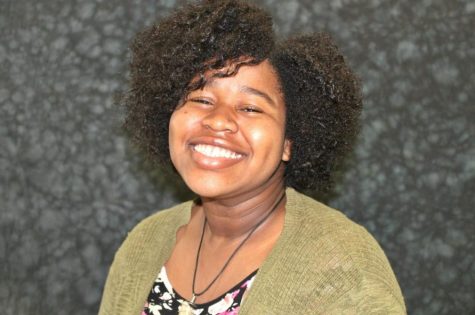 Alanna Montgomery, Reporter
Birthday: February 11, 2000

Extracurricular activities: National Honor Society
Hobbies: Henna art
Plans after high school: Attend college to...