These Christmas movies will make your holiday special
Hang on for a minute...we're trying to find some more stories you might like.
Christmas is a time of family, gifts, festivities, and gingerbread.
It's a popular holiday and many films have been made about it.
These are some of the best movies about the holiday.
"A Christmas Story" (1983)
The film is about Ralphie, a young boy in the 1940s who dreams of getting a Red Ryder BB gun for Christmas.
Through childhood antics like licking frozen poles and seeing Santa Claus at the mall, Ralphie tries to get the BB gun and make his Christmas special.
This film is full of twists, turns, and situational comedy.
This is one of my favorites, and it is hilarious at every turn.
Watching "A Christmas Story" is a holiday tradition for sophomore Chris Moyer.
"I watch it every year with my parents," Moyer said.
"Elf" (2003)
Buddy the Elf, played by Will Ferrell, was raised by elves in the North Pole after accidentally crawling into Santa Claus' bag.
He is a human and quickly outgrows his North Pole surroundings.
Buddy is informed that his real father is on the naughty list, so Buddy travels to New York City to help him get off of the dreaded list.
His father gives him the cold shoulder, but Buddy persists in his efforts to be his son.
Through his little brother Michael, Buddy gets the childhood he never had.
He saves Christmas and unites with his father and new girlfriend in the end.
Freshman Matthew Ehrmantraut enjoys the movie "Elf."
"It is a very funny Christmas movie," Ehrmantraut said. "It had a lot of good laughs."
"Rudolph the Red-Nosed Reindeer" (1964)
This movie is a Christmas classic.
Rudolph is a reindeer with a red nose and aspirations to be one of Santa's reindeer.
He is treated poorly by his fellow reindeer and runs away with his elf friend Hermey, an aspiring dentist, to the Island of Misfit Toys.
He meets King Moonracer, the island's leader.
Rudolph's shiny nose helps Santa deliver presents in a terrible snowstorm.
He doesn't forget the misfit toys and returns to give them to children for Christmas.
Freshman Kaleb Loyer likes "Rudolf the Red-Nosed Reindeer" for its nostalgia.
"It's a classic movie that I watched as a kid," Loyer said. "It's a good movie."
"National Lampoon's Christmas Vacation" (1989)
No Christmas is complete without watching this classic.
Chevy Chase plays Clark Griswold, a goofy midwestern father who wants his family Christmas to be fun.
Many of his family members come to his home for the holiday season, including his parents and his impoverished brother, who arrives in a dirty RV.
Holiday traditions like sledding over hills and setting up countless strands of Christmas lights make this movie a relatable masterpiece.
Countless one-liners and hilarious situations will keep you chuckling all the way through this holiday feature.
Sophomore Madison Alpin enjoys the film's characters.
"I like all of the parts with Aunt Bethany," Alpin said. "I can mimic her."
"A Charlie Brown Christmas" (1965)
No holiday season is complete without watching this classic film.
Charles Schulz's "Peanuts" comic strip comes to life in this animated adventure.
The Emmy-awarded animation features the "Peanuts" characters preparing for a Christmas play.
Charlie Brown and Linus get a tree for the play, but it is bare and ugly.
After the tree is made fun of by his friends, Linus delivers a speech about Christmas' true meaning.
The group decorates the tree with ornaments and sing Christmas carols.
This special is about the true Christmas spirit and is one of my favorites.
Freshman Allison Robbins enjoys "A Charlie Brown Christmas" for its humor.
"I liked when they got the little tree and put the ornament on it," Robbins said. "It made me laugh."
"The Polar Express" (2004)
Based on the childrens' book by Chris Van Allsburg, the movie centers around a young boy who has doubts about Santa Claus' existence.
The boy is picked up on a train to the North Pole. He meets many other young children who are on the train as well.
The trip is full of struggles, from losing tickets to ice covering the tracks.
The train and its occupants push through and reach the North Pole to meet Santa Claus.
The boy receives a special present from Santa Claus when he wakes up on Christmas morning.
Tom Hanks plays many roles in this film, including Santa Claus and Scrooge.
Sophomore Felicia Cunningham enjoys the children's train ride.
"The hot chocolate part is the best," Cunningham said. "That part is cool."
About the Contributors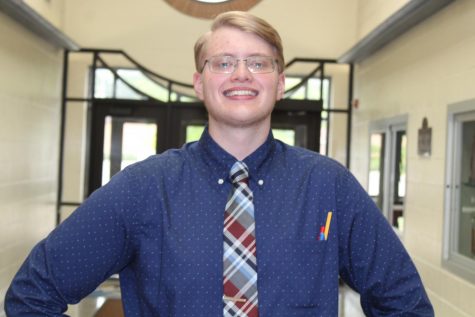 Connor Earegood, Editor in Chief
Class: Senior

Hobbies: I participate in quiz bowl, chess, robotics, Future Problem Solving, and many other "nerd sports."

Future Plans: I plan to...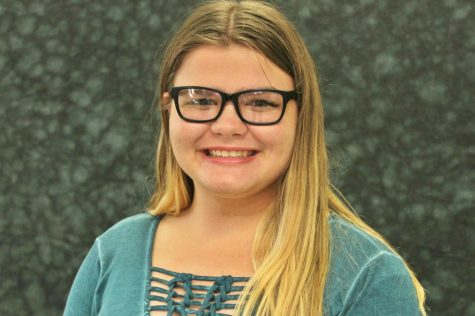 Kelsea Wright, Reporter

Birthday: September 9, 2002
Extracurricular activities: Robotics
Hobbies: Drawing and writing.
Plans after high school: Go to college (undecided)...