Boy Scouts of America will accept girls
Hang on for a minute...we're trying to find some more stories you might like.
The Boy Scouts of America announced that troops were to accept girls.
In 2018, younger girls will be accepted into Cub Scouts.
In 2019, programs for older girls will be available as well.
Older girls will then be able to earn ranks, such as the Eagle Scout rank.
The Eagle Scout rank is the highest and most prestigious rank a member of the BSA can earn.
The two programs — Boy Scouts and Girl Scouts — are similar, yet widely different. This gives girls a reason to want to participate in Boy Scouts rather then Girl Scouts.
Mr. Michael Surbaugh, the BSA's Chief Scout Executive, released a statement to the press in October.
"The historic decision comes after years of receiving requests from families and girls," Surbaugh said. "Families today are busier and more diverse than ever. Most are dual-earners and there are more single-parent households than ever before, making convenient programs that serve the whole family more appealing."
The announcement brought up mixed feelings in the community.
Mrs. Kimberly Timm, a Girl Scout troop leader in the Kearsley district, is pleased at the announcement.
"I think that it is a great option," Timm said. "Unfortunately, there are Girl Scout leaders who do not like to be outdoorsy. Girls want that option."
Timm also believes that uniting the scouts will be beneficial.
"The United States is the only country that has Scouts separated," Timm said. "In other countries they are known as just Scouts or Guides, depending on the country."
Mrs. Tonya Summers, a Cub Scout pack leader in the Kearsley district, is OK with the change.
"Personally, I am not opposed to girls being in Boy Scouts, and we include siblings in our meetings on a regular basis," Summers said. "This is a very personal decision for some people and, most likely, what will happen will be that all girl packs will start forming under the BSA instead of having integrated boy and girl packs."

About the Contributor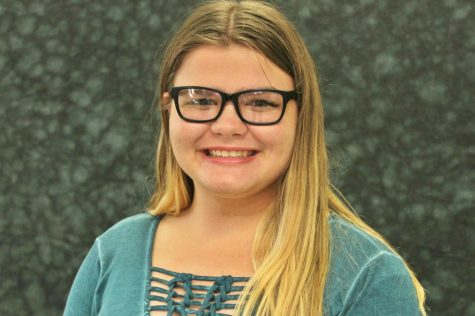 Kelsea Wright, Reporter

Birthday: September 9, 2002
Extracurricular activities: Robotics
Hobbies: Drawing and writing.
Plans after high school: Go to college (undecided)...