Bands from New York City continue to impress listeners
New York City is one of the largest melting pots for culture in the world. It was inevitable that a wide variety of music would emerge from the metropolis.
Here are some of the best acts to ever branch out from the Big Apple.
Talking Heads
Walking the line between commercial success and superb songwriting, Talking Heads was the best new-wave band of their era.
They were composed of singer David Byrne, keyboardist Jerry Harrison, bassist Tina Weymouth, and drummer Chris Frantz.
The band released its first album, "Talking Heads: 77," which features one of their most well-known songs, "Psycho Killer." The track is driving and deranged.
In 1979, the group released "Fear of Music." It features fan favorites like "Life During Wartime," "Memories Can't Wait," and "I Zimbra."
One of their most memorable record is the 1980 release "Remain In Light."
"Once in a Lifetime" is featured on this album. It has an incredibly catchy chorus and the Talking Head's signature synthesizers.
The bands fifth album "Speaking in Tongues," released in 1983, features many of the bands classic hits, such as "Girlfriend Is Better," "This Must Be the Place (Naive Melody)," and their only top-10 hit "Burning Down the House."
They were inducted into the Rock & Roll Hall of Fame in 2002.
Beastie Boys
The Beastie Boys — Adam Horovitz, Michael Diamond, and Adam Yauch — formed in 1981.
The group was originally a hardcore punk band but transitioned into hip-hop before its first album.
The Beastie Boys were inducted into the Rock and Roll Hall of Fame in 2012, and seven of their albums have gone platinum.
They released their debut album "Licensed to Ill" in 1986. It features some of their most popular songs, such as "(You Gotta) Fight for Your Right (To Party)," "No Sleep till Brooklyn," and "Paul Revere."
"Licensed to Ill" sold over one million copies, so there was a huge expectation for the band's follow up.
In 1989, they released "Paul's Boutique." It was met with mixed critical reception at the time but has gained a cult following over the years, selling two million copies by 1999.
Some fan favorites are tracks like "Shake Your Rump," "Looking Down the Barrel of a Gun," and "Hey Ladies."
"Paul's Boutique" is notable for the instrumentals being composed almost entirely of samples compiled by producers the Dust Brothers.
In 1994, "Ill Communication" was released. It features one of their most popular singles, "Sabotage." It is an intense and distorted mix of genres and is well-remembered today.
"Hello Nasty," released in 1998, features one of their last big hits, "Intergalactic." A metallic call-and-response song. It is a fan favorite.
In 2011, the group released its final studio album, "Hot Sauce Committee Part Two." Unfortunately, the band will not be producing new music because of Yauch's death from cancer in 2012.
Ramones
The Ramones were one of the most influential rock bands of all time.
They've released 14 studio albums, and in this segment, I'm going to talk about the highlights.
The group's first album, "Ramones," was released in 1976. "Blitzkrieg Bop" was featured on the album and is their most recognized song.
This self-titled album is one of the most influential albums of all time, inspiring bands such as Green Day, The Misfits, and Metallica.
In 1977, the group released "Rocket to Russia." Much like the rest of their discography, this album showcases the Ramones' ability to put as much as possible into under three minutes.
It features classic songs such as "Sheena Is a Punk Rocker," "Teenage Lobotomy," and "Rockaway Beach."
The album "Road to Ruin" was released in 1978. It features the band's second most popular song, "I Wanna Be Sedated." This song is one of the band's catchiest songs.
The band continued putting out albums regularly until 1995, when the group disbanded, having become punk rock legends.
The Velvet Underground
The Velvet Underground, fronted by Lou Reed, has gone down as one of the most influential bands in American history.
Producer Brian Eno was quoted as saying about the band's first album, "I think everyone who bought one of those 30,000 copies started a band."
Velvet Underground's first album debuted in 1967.
It is a collaboration with vocalist Nico, and was recorded with the help of pop artist Andy Warhol. It was ranked 13th on "Rolling Stone's" 500 Greatest Albums of All Time list.
Notable songs on this album include "Sunday Morning," "Heroin," and "Run Run Run."
The following year, the group released its eponymous third record, "The Velvet Underground."
"Pale Blue Eyes," "What Goes On," and "Candy Says" are all great songs from this album. The closing track "After Hours" has been covered by bands such as Pearl Jam, R.E.M., and The White Stripes.
In 1970, the band released "Loaded," the last record to feature founding member and head songwriter Lou Reed.
The Velvet Underground pushed boundaries in self-expression, lyricism, and originality.
The group had very little success in their time, but has since gone on to be recognized as a major influence on rock 'n' roll as a genre.
About the Contributor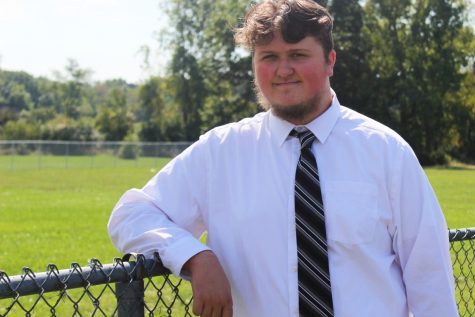 Grant Sterling, Reporter

Birthday: July 13, 2002
Hobbies/Interest: Music, film, books.
Favorite Quote: "Pictures must not be too picturesque." - Ralph Waldo Emerson
...