Earegood recommends five books he read last year
Hang on for a minute...we're trying to find some more stories you might like.
2016 is over, and the new year is just beginning. It was a great year for readers.
Here are some of my top picks of books that I read in 2016.
1. "The Martian" by Andy Weir
This shocking tale of perseverance and survival shocked and inspired many readers, including myself.
The protagonist, Astronaut Mark Watney, has the ingenuity to traverse any obstacle, and his dark humor had me laughing the whole way through the book.
"The Martian" has messages anyone can be inspired by, from dedication to never giving up, and Weir's showcase of the math Watney has to complete draws in the reader like a fish on a hook.
2. "The Making of a Navy SEAL" by Brandon Webb and John David Mann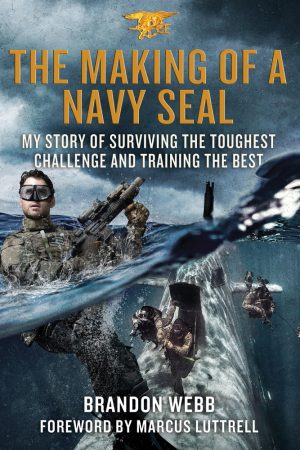 "The Making of a Navy SEAL" is the story of how Navy SEAL and SEAL Sniper Head Instructor Brandon Webb became a member of the elite military group.
Webb is one of the bravest and most dedicated people I have ever heard of, and his book is a crystal-clear snapshot into his time in the SEALs.
More importantly, he helped redesign the SEAL sniper program to produce legendary soldiers like Chris Kyle and Marcus Luttrell.
He took on all of the challenges that were thrown at him, and his message of persevering no matter what the problem is can inspire even the most successful person.
3.  "The Snowden Files: The Inside Story of the World's Most Wanted Man" by Luke Harding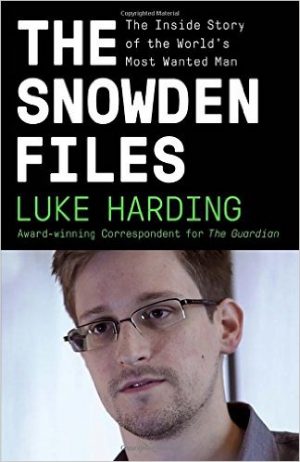 We all know the story of whistle-blower Edward Snowden. Snowden leaked thousands of classified files and other metadata that the National Security Agency collected.
Snowden showed us the NSA was collecting metadata, from browser history to phone calls, right under our noses, and I, as many others were, was shocked by this fact.
"The Snowden Files" details the story of how Snowden, journalist Glenn Greenwald, and documentary film maker Laura Poitras released files Snowden had collected.
I would highly recommend watching the documentary "Citizenfour" with this book.
"Citizenfour" is essentially the videos that were taken while the three convened to debate on whether to release the metadata or not.
"The Snowden Files" is a great read and is full of exciting turns everywhere. It is one of the best nonfiction books I have ever had the privilege to read.
4. "Slaughterhouse Five" by Kurt Vonnegut
"Slaughterhouse Five" is a novel about a war prisoner and time traveler, named Billy Pilgrim, who survives the fire bombing of Dresden.
This gripping, yet hilarious masterpiece expresses how events can change in a flash and also points out one of mankind's greatest weaknesses, fear of the future.
Pilgrim's fictitious account of the fire bombing thoroughly describes what life as a POW may have been like in Dresden during World War II and will have you rooting for him at every turning page.
I recommend this novel to most audiences, although some parts may be a little graphic for a younger audience.
5. "Fear and Loathing in Las Vegas" by Hunter S. Thompson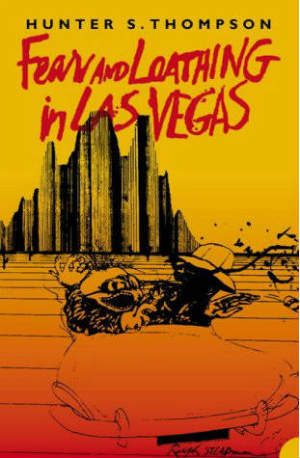 In this real tale of drug-enthusiast and journalist Hunter S. Thompson's journey to Las Vegas and its surrounding cities. Thompson delivers a humorous yet tragic account of the transition from the "flower power" 60s to the Vietnam obsessed 70s.
Thompson and his attorney are sent to Las Vegas to cover the Mint 400 bike race and, later, the National District Attorneys Association's Conference on Narcotics and Dangerous Drugs.
I would not recommend this book to readers who are not mature, and I do not condone Thompson's behavior, but I personally believe it is one of the best books to be written in the 20th century.
About the Writer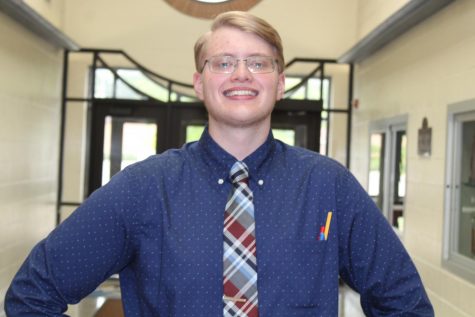 Connor Earegood, Editor in Chief
Class: Senior

Hobbies: I participate in quiz bowl, chess, robotics, Future Problem Solving, and many other "nerd sports."

Future Plans: I plan to...