Football strengthens bonds, skills during quarantine
After arguably the most successful football season in school history, Coach Kaleb Forr's team looks to prepare for one of the most anticipated campaigns in school history.
But in a world practically shattered due to COVID-19, unprecedented difficulties have affected how the Hornets approach preseason training.
While players have worked with coaches and each other to improve throughout the spring in past seasons, this year's cancellation of spring sports and in-person contact has made much of this impossible.
Forr and the Hornets chose to swarm above these difficulties and remain bonded throughout this tense time.
"We have been able to contact each other using a video app called Marco Polo on a day to day routine as a football program," Forr said. "Our football team also gathers via zoom on Thursdays to dive into film from last year. This allows us to see how we can grow from basic fundamentals and techniques of ourselves to schemes and tendencies from our opponents."
Junior Braylon Silvas, quarterback, is thankful to have equipment at home to prepare for the season.
With players working on their own, Silvas feels integrity is key.
"This is definitely tough," Silvas said, "but it teaches us to hold each other accountable."
Building off of last year's momentum starts with staying hungry, a hunger bolstered by summer participation.
"Summer commitment is a big part of our programs success in the fall," Forr said. "This past fall was one of the most successful seasons in school history. That's not just because of the way we played but more importantly how we prepared.
Our summer participation was at an all time high, which allowed our program to get in shape and grow physically and mentally."
By utilizing college seven-on-seven tournaments and holding team camps throughout the summer, the program builds toughness both physically and mentally.
Keeping a positive mindset despite the limitations of quarantine, the Hornets remain optimistic and will prepare for the season to the fullest safe extent.
"I think everyone is worried about this impacting the future in all regards of life," Forr said. "But it's all relative and the important thing is we work together to stay safe as this virus challenges our country and community.
"We have to be positive no matter the circumstances that are given to us. We control what we can control. Our effort and attitude is something that we focus on each day and if we have a positive attitude and great effort we will grow."
Junior Isaiah Stiverson, running back, knows the Hornets will rise as one.
"We've been gearing up since the day our last season was over," Stiverson said, "staying mentally and physically locked in, watching film on Zoom, home workouts, and practicing techniques solo.
"This could either make us or break us and it's not going to break us. We came from the bottom, all we know is grind. This is just another obstacle we'll overcome."
"
This could either make us or break us and it's not going to break us."
— Isaiah Stiverson, runningback
While even the fall season itself is up in the air, Silvas sees value in setting an example for younger players to follow.
"It's very important to make the best decisions," Silvas said. "For seniors this is it, and we don't really know for sure if it is it.
"Younger guys: it's your future. We have to work and stay focused."
Forr sees his Hornets stepping up as leaders.
"Leadership through display of discipline is important during this time," Forr said. "Our upcoming senior class is very talented and work very hard but more importantly must hold each other accountable during these strange times. This is a great time for leaders to emerge and rise to the standard of our program."
No matter the impact of quarantine, the team's dream remains the same.
"Our expectation is that summer participation will be better than last year," Forr said. "All of our standards are reset to a higher level because we are hungry to put a year on the banner with a league and district championship."
About the Contributors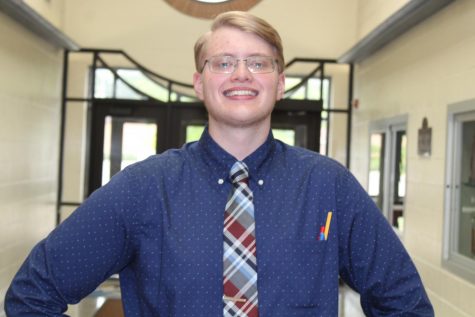 Connor Earegood, Editor in Chief
Class: Senior

Hobbies: I participate in quiz bowl, chess, robotics, Future Problem Solving, and many other "nerd sports."

Future Plans: I plan to...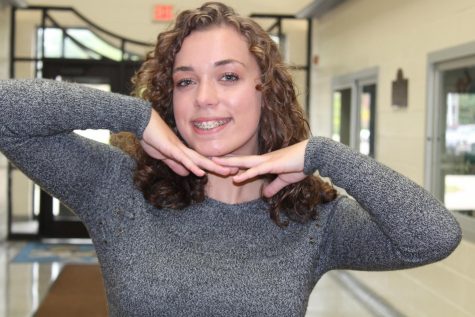 Mackenzie Atkinson, Editor in Chief
Class: Senior

Hobbies: Taking pictures of landscapes and sports

Future Plans: I plan to move to the Carolinas and go to college for journalism.

Favorite...