RAHS Clinic brings awareness to safe dating
February is Safe dating awareness month and the Regional Alliance for Healthy Schools clinic wants to teach students how to be in a safe relationship and what to look out for in a relationship.
Throughout the month of February, students wearing orange can visit the RAHS clinic table at lunch to gain more information about how to be safe during a relationship and have a chance to earn candy.
Ms. Megan Wolf, a nurse at the RAHS clinic, wants to show teens that teen dating violence can happen to anyone.
"Safe dating awareness month sheds light for healthy and unhealthy relationships so people are aware and how it can effect them," Fox said. "We think its important to inform (students), as they are young and don't quite know what it looks like."
Statistics show that around one in five students are in an abusive relationship.
Each year, 1.5 million students are physically abused by their partner.
Young women from the ages of 16 to 24 are most affected in abusive relationships while 94 percent of young women who are in an abusive relationship are within the ages of 16 to 19.
The reason it's good to learn about safe dating awareness is because only 33 percent of people who have been in a toxic relationship have told others.
Violence can start at any age, but many young women are affected by the age of 12.
Many parents don't believe that teen dating violence is an issue, as 81 percent of parents do not worry about it and 52 percent of parents can't spot common signs of teen dating violence.
Junior Alexis Williams wants people to know the truth about teen dating violence.
"Some people may not realize what's toxic and whats not," Williams said. "They need a place to come to if they don't feel safe. No matter how many times they say it's OK and everything's fine, we never know what goes on behind closed doors."
This story was updated Saturday, Feb. 8, at 11:20 p.m. for style issues.
About the Contributor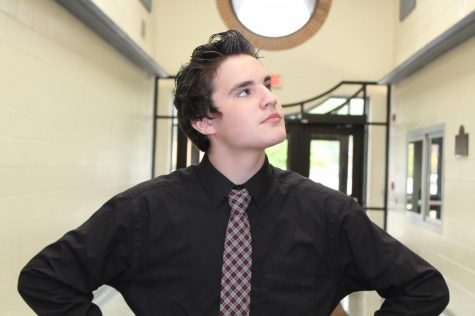 Jonathen Hart, Managing Editor
Class: Junior

Hobbies: Studying law and politics

Future Plans: I plan to become President of the United States of America.

Favorite Book: "Barack...