Wrestling splits on Senior Night
The wrestling team celebrated Senior Night against Lake Fenton and Holly Wednesday, Jan. 29, during its only home meet.
The Hornets went 1-1 throughout the night, falling to Holly 42-32 and beating Lake Fenton 50-30.
Senior La'Ron Ruffin won his first match 18-1 and the second by pin in the second period. He racked up seven takedowns, 11 nearfall points, and two escapes.
Senior John Brown had a void for his first match and won by pin for his second match against Lake Fenton. He had four takedowns and three nearfall points.
Senior Amari Douglas only had one match against Lake Fenton and won by pin in the second period.
Senior Trenton DiGenova lost his first match in overtime to the No. 1-ranked wrestler in the state, Holly's Jacob Gonzalas. DiGenova bounced back and won 11-1 against Lake Fenton. He had three takedowns, six nearfall points, and two escapes.
Senior Brandon Fisher won 4-2 against Holly with one takedown and two escapes.
Junior Jason Judd had two voids for the night.
Freshman Angelina Colley only competed against Holly and won by pin.
Freshmen Dominik DiGenova won by pin in his first match and by void for his second. He had one takedown and one escape.
Junior Rodney Richards lost his first match 15-0 and won his second match by pin. He finished with one takedown and six nearfall points.
Junior Caleb Lasley made his debut appearance in the 112-pound weight class but lost both matches by pin.
Freshman Keegan Doyle lost his first match by pin in the first period and won his second match by void.
Junior Brandon Garvin won his first match by void and lost his second match by pin.
Sophomore Kaleb Gettings lost his first match 8-0 and won his second 14-5. He had eight nearfall points, two takedowns, and one reversal.
The Hornets will travel to Grass Lake Saturday, Feb. 1, to compete in an individual tournament.
About the Writer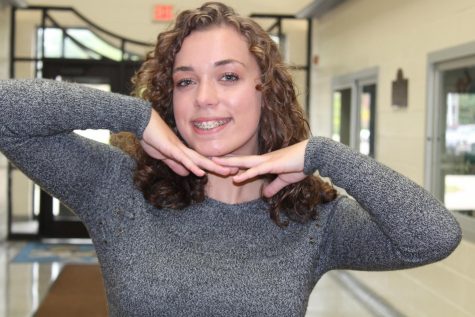 Mackenzie Atkinson, Editor in Chief
Class: Senior

Hobbies: Taking pictures of landscapes and sports

Future Plans: I plan to move to the Carolinas and go to college for journalism.

Favorite...