Ruffin, DiGenova, Brown undefeated at Lapeer Invitational
Wrestling traveled to Lapeer to compete against DeWitt, Walled Lake, Lapeer, Notre Dame Prep, and Mayville at the Lapeer Invitational tournament Saturday, Jan. 25.
The Hornets went 4-1, losing only to DeWitt by a 57-16 margin. The team won against Mayville 47-30, Notre Dame Prep 66-12, Lapeer 48-33, and Walled Lake 42-29.
Seniors La'Ron Ruffin, Trenton DiGenova, and John Brown went undefeated during the tournament.
Brown appreciates his teammates' drive.
"I'm proud of my team as a whole," Brown said. "No matter the outcome of our competitions, I'm thankful for the people who show up every day and put in the work to help out the team."
Ruffin won by three pins, one void, and a 1-0 decision and had a total of 15 takedowns, six nearfall points, and one escape.
DiGenova accumulated four takedowns, nine nearfall points, and two reversals, winning with three pins and two voids.
Brown finished with four takedowns, one reversal, and two nearfall points. He won his matches by one void, three pins, and a 5-2 decision.
Junior Jason Judd won his matches with two voids and two pins. He lost one match by pin and had two takedowns overall.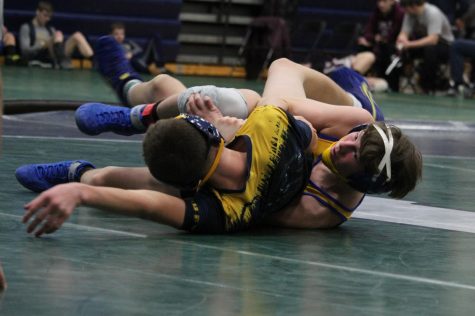 Freshman Keegan Doyle started out with two losses by pin but came back to win with first varsity pin and two voids.
Junior Brandon Garvin earned four takedowns and two escapes, winning by two pins and one void and losing by pin and a 21-6 decision.
Sophomore Kaleb Gettings went 3-2, winning by two pins, a 9-0 decision, and one void and losing by a 6-0 decision. He had four takedowns and 11 nearfall points.
Junior Rodney Richards had four takedowns, two reversals, two escapes, and 10 nearfall points. He won matches with two voids, one pin, and a 17-0 decision. He lost one match by a 10-7 decision.
Senior Brandon Fisher had one takedown and one reversal. Fisher won by void and two pins and lost twice by pin.
Freshman Jacob Mosher had one takedown and seven escapes winning by pin and void but losing by pin.
Mosher sustained a shoulder injury in his last match and his spot was filled by senior Amari Douglas. Douglas had two nearfall points and one reversal but lost both of his matches by pins.
Junior Anthony Fisher had two takedowns and won two of his matches by pin and losing the other three by pins.
The wrestling team will host its first meet of the season Wednesday, Jan. 29.
About the Contributor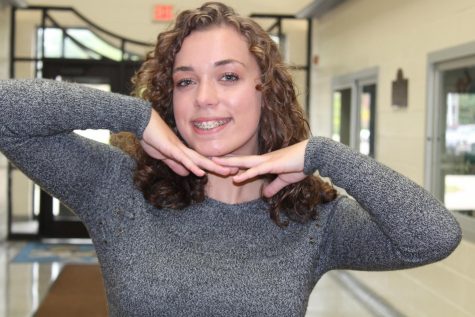 Mackenzie Atkinson, Editor in Chief
Class: Senior

Hobbies: Taking pictures of landscapes and sports

Future Plans: I plan to move to the Carolinas and go to college for journalism.

Favorite...