Wrestling falls to Tigers, Blackhawks
Wrestling traveled to Brandon Wednesday, Jan. 22, to face off in a dual meet against Fenton and Brandon high schools.
The Hornets lost to the Blackhawks 40-31 and the Tigers 45-33, making this the first meet the team lost both matchups.
Seniors La'Ron Ruffin and Trenton DiGenova started out the night with pins in the second period against Fenton. Ruffin went on to win his second match by pin and DiGenova won by a 17-6 decision.
Ruffin had four nearfall points and eight takedowns. DiGenova had nine nearfall points, five takedowns, two reversals, and one escape.
Junior Jason Judd won first by void, then by pin in the first period against Brandon.
Freshman Keegan Doyle lost both of his matches by pin. He had two nearfall points and one escape.
Sophomore Kaleb Gettings won by a 6-1 decision but had to forfeit his second match due to a shoulder injury.
Junior Rodney Richards won by pin in his first match and then by an 11-5 decision against Fenton.
Senior Amari Douglas split his matches with a 5-2 win against Brandon and a 3-2 loss against Fenton.
Freshman Jacob Mosher won by void in his first match and lost by a 14-2 decision with one reversal in his second match.
Senior Brandon Fisher lost his first match by pin in the third period and won his second match by a close 1-0 decision.
Junior Anthony Shepperd wrestled his first matches at the meet, losing the first by pin then mounting a comeback with a victory in his second.
The Hornets will travel to Lapeer Saturday, Jan. 25, to compete in the Lapeer Invitational tournament.
About the Writer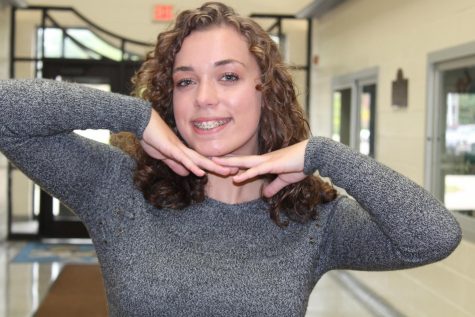 Mackenzie Atkinson, Editor in Chief
Class: Senior

Hobbies: Taking pictures of landscapes and sports

Future Plans: I plan to move to the Carolinas and go to college for journalism.

Favorite...