School ends June 6 after governor forgives snow days
The forgiving of excess snow days seems to be a never-ending question, but the question has finally been answered.
Kearsley's school year will now end Thursday, June 6, after the governor recently signed a bill into law forgiving more snow days.
Sophomore Kyhra Starr thinks the change will benefit students and families.
"The (original) change (to June 10) was fine with me but probably not to most families who plan vacations after school," Starr said. "It may seem a small extension of time, but for others like that, it is huge because the student will have to take exams that day."
An entire week off of school in January led to many lost days, which led to the addition of four days to the year.
Gov. Gretchen Whitmer recently signed House Bill 4206, forgiving more snow days, and Kearsley took advantage of this opportunity.
The days occurred when Michigan was under a state of emergency due to snow and frigid temperatures.
But is this the proper solution for situations like this?
Starr believes the system of snow day waivers was the best approach for this year's abundance of snow days.
"The best approach, in my opinion, is being flexible with school days," Starr said. "It was a good thing that the waiver was issued. If this would've happened again, I believe they should do this again.
"We can't help that the weather that was uncontrollable to the point of missing a week of school."
Despite incorporating the snow days into the schedule, the Michigan Department of Education has yet to develop a proper waiver process for schools to apply for the extra days to be forgiven.
Nonetheless, Thursday, June 6, is the last day of school for students.
While KHS students will take exams, other district buildings will have a half day.
First- and second-hour exams fall on June 4, third- and fourth-hour exams on June 5, and fifth- and sixth-hour exams on June 6.
About the Contributor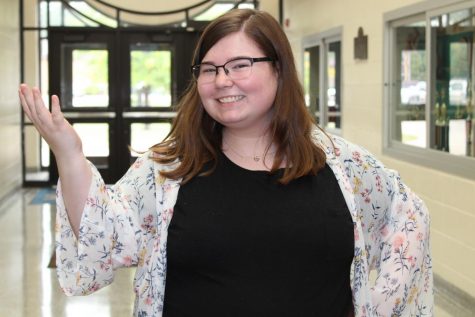 Hope Wills, Special Projects Editor
Class: Junior

Hobbies: Reading, writing, and hanging out with friends and family.

Future Plans: After high school, I plan to attend community...