Kearsley bids farewell to retiring counselor, former teacher
At the end of this academic school year, KHS will say goodbye to one of its beloved counselors, Mrs. Karen June.
June, the counselor for students with last names P-Z , will retire after this school year.
She has spent a large portion of her life at Kearsley, attending the district for kindergarten and sixth through 12th grades.
It was almost as if Kearsley was in her blood, as her father was a member of the Board of Education, and her younger brother, Mr. Kevin Walworth, is the current superintendent.
June completed her student teaching at KHS and was hired in as a long-term substitute teacher.
"Before the year ended, the principal asked if I would stay on as a permanent teacher," June said. "I hadn't even applied. I got home one night, the phone rang, I answered it, and the principal asked if I wanted to work, to come in and sign papers in the morning."
Throughout her time as a teacher for Kearsley, June spent nine years teaching mathematics and science. Her journey continued as she obtained a degree in counseling.
"I have always been a people person and knew that obtaining a counseling degree was the direction I wanted to go," June said. "It is something I have never regretted or had a second thought about. I have loved my career at Kearsley."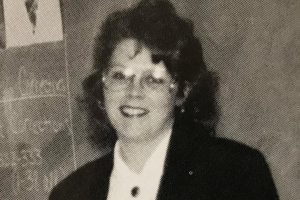 Junior Delanie Schreiber is saddened to see June leave.
"She was a great counselor," Schreiber said. "I have a very complex schedule, and she was always there to help me through it. I'm so sad to see her go because she was so quick to understand what I wanted with my classes before I even told her."
June is excited for her retirement. She plans to catch up on sleep, spend time with her family, especially her granddaughter, and volunteer at her church.
"I am really excited to spend time with my husband, family, and friends," June said. "People say you get bored when you retire, but I don't see that I'll have much time available for getting bored."
June has hopes for the future of the education field, along with thoughts for how it has changed.
"Counseling has definitely changed over the past two decades," June said. "I have to say that more time was available for personal counseling when I first started in the field."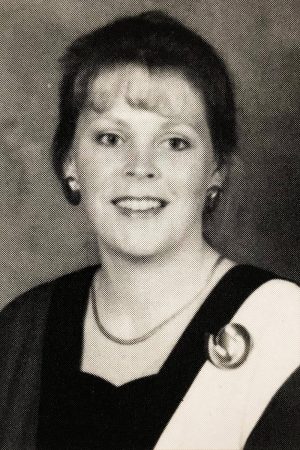 "Much of our time is spent on state testing — SAT, PSAT, AP, WIDA — financial aid, college apps, academic counseling, transcripts, scholarships, presentations, scheduling — KHS, online, dual enrollment — and honors convocation. The list goes on and on."
Changes don't just affect counselors; they affect other staff members at KHS.
"I think much the same could be said of our teachers." June said. "Teachers work harder today than ever before. My hope for the future would be for education to be more valued in America."
June had a message directly to readers: "I'd like to thank everyone — faculty and students — for making my career such a fabulous one. I will miss seeing all the kids and seeing all my Kearsley friends. I wish everyone the best. Keep working hard and keep believing in all that you do. God Bless."
About the Contributor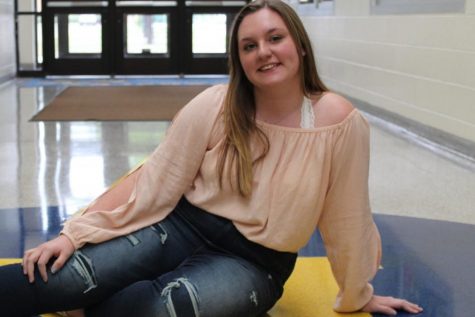 Elizabeth Taylor, Managing Editor
Class: Senior

Hobbies: Horseback riding and bowling.

Future Plans: I plan on attending a university to study optometry.

Favorite Book: "The...