Women's History Month: Dolly Parton is anything but a 'dumb blonde'
This is part one of a five-part series.
Country music is always changing and evolving. From Loretta Lynn to Carrie Underwood, women in country music have always thrived and brought their own unique spin to the genre.
One of the most iconic female performers — and not just in country music — is Dolly Parton.
Parton is known for her story-telling songs, rags-to-riches narrative, and southern charm. With her vocal ability, song-writing flair, acting talent, and business skills, Parton has spent the last 50 years working her way up in the entertainment industry.
Kearsley alumna Ashlee Hemingway only recently became a fan of Parton's. She respects her values and overall public persona.
"She's unapologetic about who she is. Aside from talented, she's also human, and a very ethical one at that," Hemingway said.
Parton was born Jan. 19, 1946.
Along with her 11 siblings, she was raised in a one-room cabin in the Great Smoky Mountains of east Tennessee.
Her upbringing has inspired many of her hit songs, including "Coat of Many Colors." The popular song has evolved into a children's book and two movies.
In an interview with NBC's "TODAY," Parton discussed her motives behind turning the song into a film.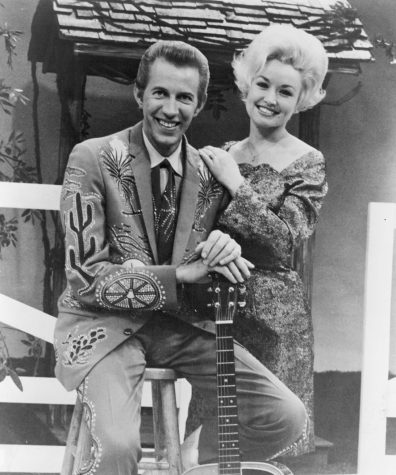 "I wanted to do something because there's nothing on TV anymore about families," Parton said. "So I hope to bring some families together so they can sit and watch a show like this."
Parton's musical talent was evident as a child. She began her career singing on local radio stations and by 13 she made her first appearance at the Grand Ole Opry.
1967 was a big year for Dolly. She was offered a spot on "The Porter Wagoner Show" by Wagoner himself.
Later in the year, Parton released her first album, "Hello, I'm Dolly." The album went on to receive positive reviews, with Billboard and Cashbox acknowledging the new singer's strong vocals.
Since her first single, Parton has proved her singing abilities aren't constricted to just country music.
Her 1977 album "Here You Come Again" reached No. 20 on the pop charts and for the next 10 years she dominated both the pop and country genres with her crossover hits.
"
I hope to bring some families together so they can sit and watch a show like this."
— Dolly Parton
By the 1980s, Parton had split her attention between music and philanthropy.
Her book program, Imagination Library, provides children free books from the time they're born until they turn 5.
In 1995 , Imagination Library was established to benefit the children of Sevier County, where Parton grew up. The program has since grown international, gifting books to children from the United Kingdom, Australia, and Canada.
Parton's inspiration for the program is rooted in her childhood, saying in an interview with Good Morning America that the idea was the result of her father's illiteracy.
"He didn't get to go to school so daddy couldn't read and write and that always troubled him and bothered him," Parton said. "And so I wanted to do something special for him."
Parton's father, Mr. Robert Lee Parton, helped his daughter with the program until his death in 2000.
"I got the idea to start this program and let my dad help me with it, and he got to live long enough to hear the kids call me the book lady and seeing it do good," Dolly said.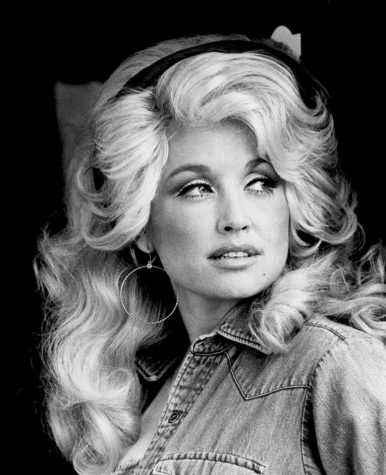 The Imagination Library is part of the Dollywood Foundation, which also helps support the Mountain Tough Recovery Team.
The team's latest mission was helping the 2016 wildfire victims in Sevier County.
Dolly's latest project was the Netflix original movie "Dumplin." The movie is based on the YA novel of the same name, and tells the story of a plus-sized girl who challenges the expectations of her mother's pageant world.
Dolly is a constant motif throughout the show, which made her just the right person for the movie's soundtrack.
Since she first garnered attention in the 1960s, Dolly has been inspiring fans across the world.
Hemingway admires her because of her political neutrality and ability to stay focused.
"I'm inspired by her because in a world obsessed about politics and hate speech, she seems to pay it no mind. She really won't talk about her opinions on them," Hemingway said. "She just does her own thing and helps where she can. I want to be like that."
The featured image is from flickr.
Leave a Comment
About the Contributor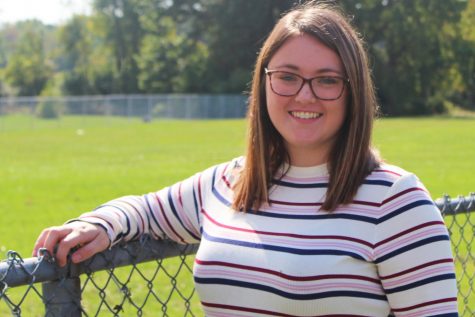 Autumn Prescott, Special Projects Editor

Birthday: Aug. 2, 2001
Hobbies/Interests: NHS, drama club, Freshman Mentors.
Favorite Quote: "Find out who you are and do it on purpose."...