Lane represents students on the Board
Hang on for a minute...we're trying to find some more stories you might like.
Junior Stephanie Lane was selected to represent the Student Council on the Board of Education, taking over for recent graduate Barbara Hawes.
Lane will be the Student Council's liaison to the Board, representing its goals and opinions on policies.
Lane has been a part of the Student Council since her freshman year. She was motivated to join the group because of her desire to better the community.
"I joined Council because I wanted to not only get involved with the school but make it a good place to be," Lane said. "By being involved in a variety of clubs and groups (including NHS, tennis, and AP courses) I'm able to be surrounded by a variety of people and see how our school could improve."
Lane served as vice president for the Class of 2019 for two years and will take on the role of Student Council vice president next year.
Lane is honored to represent the Student Council.
"I was surprised, but I'm excited to have the opportunity to represent the school," Lane said.
She credits her success to mentorship from Kearsley alumna Alexis Schwartz. Lane and Schwartz developed a close professional relationship throughout Lane's freshman year, which resulted in Lane's determination to succeed in Student Council.
"She set an example of how things are supposed to be run," Lane said. "With the transition from our old adviser to Mr. (Mike) Whalen, I knew how things were supposed to work."
"
Stephanie is a tenacious leader that works to meet the needs of the students she serves in Student Council."
— Mr. Mike Whalen
Impacting the Kearsley community is a major part of why Lane has enjoyed being a part of the Student Council.
Lane said, "I enjoy making a difference within the school."
Whalen, the group's adviser, believes Lane's attitude will serve her well in the new position.
"Stephanie is a tenacious leader that works to meet the needs of the students she serves in Student Council," Whalen said. "She is always willing to step up and use her voice, and this is a characteristic that will serve her well as the Student Representative."

About the Contributors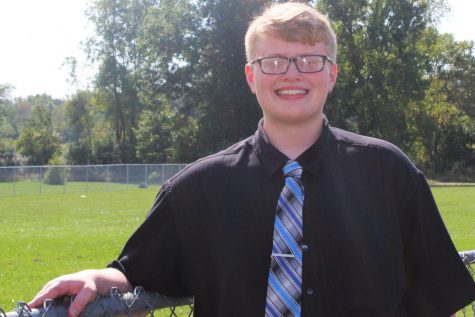 Connor Earegood, Managing editor
Birthday: February 25, 2002
Hobbies/Interests: Hockey statistics, robotics, chess, quiz bowl and trivia, history, Student Council, and Future Problem Solving.
Favorite Quote: "Whatever you do, do it safely, do it legally, and stay out of trouble." -Darrick J. Puffer
Favorite Book: "Fear and Loathing in Las Vegas" by Hunter S. Thompson
Plans After High School: I plan to attend the University of Michigan in Ann Arbor to study electrical engineering, pursuing a career in automation and technology. I also plan to contribute to the fan section of "Winging it in Motown," the SB Nation news site for the Detroit Red Wings, sharing my opinions on the team and its future to continue some form of amateur journalism through college.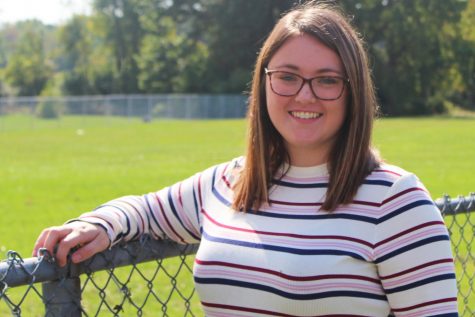 Autumn Prescott, Special Projects Editor
Birthday: Aug. 2, 2001
Hobbies/Interests: NHS, drama club, Freshman Mentors.
Favorite Quote: "Find out who you are and do it on purpose." – Dolly Parton
Favorite Book: "The Hunger Games" by Suzanne Collins
Plans After High School: Attend a college to get a degree in film and animation or secondary education.