Arizona calls Bailee Stevens west
Some students choose to stay home for college and get their basic credits done at a local college, aiming to save money. Others aspire to graduate high school, move away, and start fresh.
For recent graduate Bailee Stevens, she chose to start her journey about 2,000 miles away at the University of Arizona.
"The minute I walked around the university, I just knew that is where I wanted to be," Stevens said about the campus in Tucson. "Plus the weather is nice."
Stevens took accounting during her junior year and found the class intriguing, so she chose to study it further in college.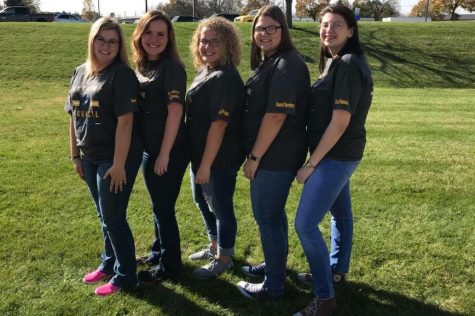 "Accounting is definitely what I want to do," Stevens said. "But finance has sparked an interest in me."
During her days at KHS, Stevens was involved in Student Council, National Honor Society, volunteering in the community, and powerlifting.
Stevens was class vice president for two years and then Student Council secretary her senior year.
Recent graduate Elise Pariseau, who served as the Student Council president, believes that Stevens benefited Student Council and was a strong leader.
"She stepped up and took a strong role in leading the school and Student Council," Pariseau said.
"
What makes her stand out is her personality, commitment, and honesty."
— Mr. Jeff Nagy
Stevens loved the teachers she was able to create relationships with at KHS and will miss them greatly.
"I'll miss many teachers," Stevens said. "Especially Mr. (Ed) Councilor, Mr. (Paul) Adas, and Mr. (Chris) Torok."
Adas, English teacher, is thankful for the bond he was able to have with Stevens.
"I was very fond of Bailee," Adas said. "I was fortunate to have her for three years in my English classes."
Adas believes that Stevens will continue to strive for greatness in college.
"She is a very special girl and an excellent, all-around student," Adas said. "She was one of the greatest students I have ever had."
Mr. Jeff Nagy, former Student Council adviser, spent three years with Stevens and was able to watch her shine throughout the years.
"It's easy to point out how smart Bailee is," Nagy said. "What makes her stand out is her personality, commitment, and honesty."
Nagy is positive that Stevens will succeed in college.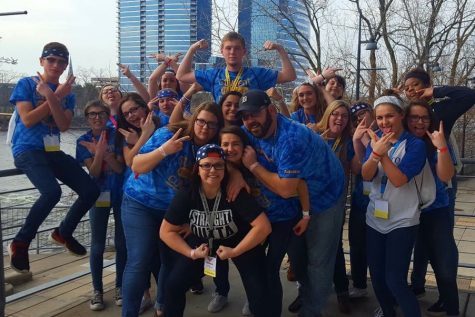 "I have no doubt that she will stay true to herself and be a great success," Nagy said.
As Stevens' journey takes her to Arizona, her impact will continue to benefit others.
Junior Chloe Vollmar is happy for Stevens successes and knows their friendship will carry on.
"I'm definitely going to miss her," Vollmar said. "But I know she'll always be there for me, and we can always tell each other everything and, most importantly, talk about our books together."
About the Contributor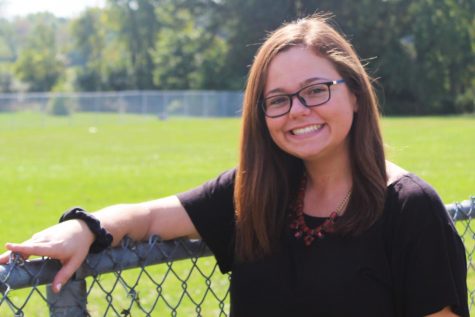 Stephanie Lane, Sports Editor
Birthday: Jan. 9, 2001

Hobbies/Interests: Student Council Vice President, NHS member, freshman mentor, and the student representative on the Board...