Hornets headed to powerlifting state championships after Crosswell-Lexington meet
Hang on for a minute...we're trying to find some more stories you might like.
The powerlifting state competition will take place at Lake Orion High School on Friday, March 9, and Saturday, March 10.
Twenty-three student athletes from KHS will be attending.
Those that qualified at the club's final meet at Crosswell-Lexington Saturday, Feb. 24 were senior Lauren Pariseau and junior Mariana Arambula.
Senior Aaron Root is proud of his teams' achievements but is also saddened the season is ending.
He has a maximum deadlift of 560 pounds.
"I'm very excited and little sad (it was) our last meet," Root said. "We worked really hard to get here."
Pariseau has a maximum deadlift of 225 pounds.
She is happy to be going to the state championship.
"I was really excited because it's my last year lifting, and I was nervous I wasn't going to qualify and I did," Pariseau said.
Scores are made by totaling the athlete's three best scores.
Lifters are given three attempts per category: heaviest squats, bench press, and deadlift.
Each of these events are attempted and the highest weight is calculated into a final score. The top three of each weight class will place.
The student athletes qualifying for the state championship meet are: Emma Bishoff, Emily Diehl, Chloe Vollmar, Jacee Sword, Halle Parish, Matthew McGinnis, Dakota Doman, Mariana Arambula, Beau Taylor, Lauren Pariseau, Brendan White, Thoman Plunkey, Jonathan Conley, Letterman, Eddie Harris, J. Truax, F. Cregar, Elise Pariseau, Michael Plunkey, Bailey Douglass, Bailee Stevens, Aaaron Root, and Brandon Gibson.

About the Contributor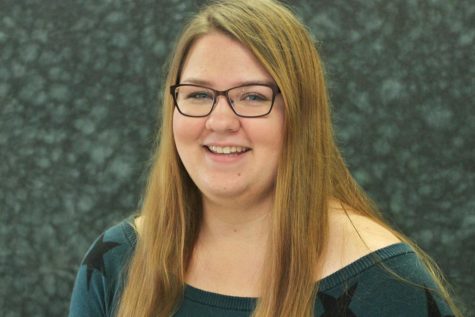 Megan Millinkov, News & Opinion Editor

Birthday: May 16, 2000
Extracurricular activities: Studio art
Hobbies: Reading, video games, and art.
Plans after high school: Go to college...