Norovirus spikes in Genesee County
Hang on for a minute...we're trying to find some more stories you might like.
Diarrhea, abdominal pain, and vomiting are a trio of symptoms resulting from the norovirus, an extremely contagious virus spread through contact with an infected person, touching a contaminated service, or consuming contaminated food or water.
The Genesee County Health Department reported a recent increase in the virus on Jan. 17 and said that it is "normal for this time of year" and encourages individuals to reduce the risk of becoming infected by frequently washing their hands using soap and water for a minimum of 20 seconds.
The health department also reminds people to use soap and water because "alcohol based hand sanitizers do not prevent the spread of norovirus."
Many people nickname norovirus as the stomach flu. However, the virus has no relation to the flu — a respiratory illness caused by influenza A or B viruses resulting in body aches and fever.
"
There is no vaccine or cure for norovirus, but it is treated with fluid replacement to avoid dehydration as well as rest."
— Ms. Melissa Robinson, Genesys lab tech
Mrs. Melissa Robinson, Genesys laboratory technologist, encourages rest and continuous hydration while ill.
"There is no vaccine or cure for norovirus, but it is treated with fluid replacement to avoid dehydration as well as rest," Robinson said. "Norovirus is usually short lived as compared to influenza."
Symptoms usually appear within 12-48 hours, and the virus typically lasts between one and three days.
Since Norovirus is a viral infection and not bacterial, the illness cannot be treated with antibiotics.
Mrs. Caroline Frieling, Genesys laboratory technologist, said that norovirus isn't as common as other viruses and, therefore, the hospitals only send out specimens for testing during an outbreak, such as at a school.
Norovirus is known to cause a condition called gastroenteritis, which is when the stomach or intestines become inflamed.
As the virus causes vomiting, diarrhea, and fever, it's common to also have secondary symptoms from the illness, such as dehydration, dry skin, and a dry mouth.
Norovirus is also sometimes nicknamed the winter vomiting bug since the illness is more common in the winter since people typically spend more time indoors and in closer proximity to one another.
NoroSTAT data from the CDC reported that "from August 1, 2017 – January 8, 2018, there were 481 Norovirus outbreaks reported by NoroSTAT-participating states."
The abrupt onset of the norovirus can be frustrating to those infected, but with proper rest and hydration the recovery time will be quick.
The featured image is courtesy of flickr.
About the Contributor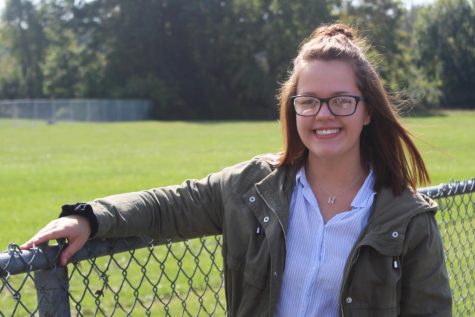 Jenna Robinson, Editor in Chief

Birthday: Oct. 26, 2000
Hobbies/Interest: Playing electric, acoustic, and bass guitar, as well as ukulele. I also enjoy drawing, reading, writing,...