The flu affects thousands, past and present
Hang on for a minute...we're trying to find some more stories you might like.
The influenza pandemic of 1918 was responsible for the deaths of 600,000 Americans and more than 50 million people worldwide.
Nearly a hundred years ago, the pandemic started with a young private reporting to the Army hospital in Fort Riley, Kan.
Likewise, the influx of influenza infected students at KHS during the past few months could have easily started with a young student reporting to class in ailing condition.
In 1918, Americans faced the deadliest epidemic they had ever faced, the Spanish Flu. The flu was inescapable as medical researchers were unable to correctly identify the airborne disease at the time, making them unable to correctly develop vaccines.
In 2017, the Centers for Disease Control has documented influenza A viruses as being the most frequent strand of the flu identified according to nbcnews.com. However, vaccines are currently available to protect against three or four strands of the virus, resulting in the illness being less urgent regarding life or death.
Mrs. Melissa Robinson, a laboratory technician, said the flu's A and B strands, strangely enough, have been hitting people hard in Michigan.
"I work in a clinical laboratory where we perform influenza testing," Robinson said. "We have definitely seen an increase recently in both types A and B. This is fairly unusual, as we usually see a prevalence of one or the other during flu season. According to the Michigan Department of Health and Human Services, influenza is considered widespread in Michigan and most of the country as of March 4, 2017."
The Spanish Flu of 1918 was extremely deadly due to people being unprepared against such disease. Prevention of such illnesses and viruses has become a common practice nowadays. These preventatives, or vaccines, are encouraged, especially with the very young and very old, to which the virus usually hits the hardest with their weaker immune systems.
"The flu vaccine given this year is considered effective at preventing or decreasing the severity of the flu. Unfortunately, many people choose not to get the vaccine," Robinson said. "Many people believe that the flu vaccine can cause the flu, but that is a myth. The vaccine is made from inactivated viruses, so it cannot cause the flu infection. It does take a couple of weeks to be effective, so if someone gets sick after getting the flu vaccine, they were either already infected, or a different virus is responsible."
Illness is constantly changing and mutating and will never be something that can be completely expelled from a person's life. However, since 1918, science and technology has been made better and is continuously advancing every day.
Mrs. Leah Thomas, biology teacher, said the information we have about viruses such as influenza has improved greatly over the years. Having a more extensive knowledge of sickness allows individuals to be better prepared to keep up their health.
"In general, we know so much more about what viruses are and how they can be transmitted," Thomas said. "Back then they didn't know that by simply covering your nose and mouth, and washing your hands often, could help prevent the spread of viruses like the flu."
About the Writer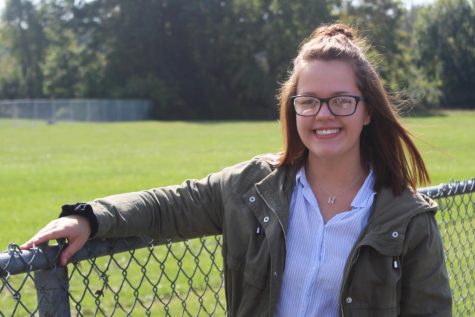 Jenna Robinson, Editor in Chief

Birthday: Oct. 26, 2000
Hobbies/Interest: Playing electric, acoustic, and bass guitar, as well as ukulele. I also enjoy drawing, reading, writing,...