Teens can help treat acne with homemade masks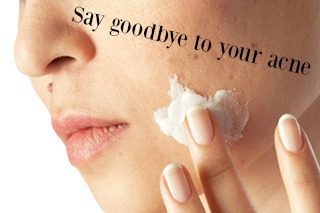 Hang on for a minute...we're trying to find some more stories you might like.
Dealing with acne as a teen can be a huge pain … literally.
While dealing with jobs, school work, and social life, it can be hard to keep the skin on your face looking as fresh as it did five years ago.
Mrs. Leah Thomas, who teaches zoology and biology, said acne is caused by bacteria that gets into the pores within the layers of the skin.
"Basically then, acne and pus (from a pimple) is the result of white blood cells rushing to the area to try and get rid of the bacteria causing the imflammation (redness)," Thomas said.
Some treatments for acne can be expensive and too harsh on the skin. Plus not everyone has easy access to a dermatologist.
So, instead of spending a large amount of money on products, there are many other cheaper and more effective options out there.
First and foremost, it's important to figure out your skin type on your face before going any further with skin care.
What might be a helpful product for someone with dry skin most likely would not be helpful to a person with oily skin.
Different skin types require specific care.
It's easy to figure out if the skin on your face is dry, oily, or normal. This requires just paying attention to how your skin changes throughout the day.
The best thing to do for you're face is to find a routine that works for you and stick with it. Also, note that it's important to have two different routines: one at night and one in the morning.
Junior Kaylee Schopper said she has been dealing with chronic acne since she was 9 years old.
"I use the Clean & Clear acne control face wash in the morning when I wake up to wash all the nasty germs off my face from sleeping," Schopper said. "Then I moisturize and put some clean and clear acne control gel on."
Schopper said she would use the Clean & Clear Advantage Acne Spot Treatment to help reduce the redness and to dry out the troubled area so it can heal faster.
"I also use a Neutrogena charcoal bar at night in the shower to wash all my makeup off, and clean out my pores," Schopper said.
"I've been to a dermatologist and nothing has helped," Schopper said. "I've only been using these products for about three months, but my skin is clearing up so much since I've started."
Besides keeping your face clean day and night, there's also things you can do in day-to-day activity.
"A few tips would be to wash your pillow covers at least two times a week," Schopper said.
This will keep the oil and bacteria in your sheets and pillows out of your face.
Schopper also said that it's important to keep your hair and hands away from your face, which prevents dirt and oil from making contact with your face.
There are also things like homemade face masks you can make using the food in your kitchen. My top DIY acne fighting face masks are cinnamon and honey, egg white, and oatmeal and yogurt/honey.
Cinnamon and honey mask
Honey has many antibiotic properties to kill the acne causing germs, while cinnamon is a natural anti-microbial that stops the bacteria from reaching your face.
Blend two tablespoons of honey and one teaspoon of cinnamon, then put the mixture over your entire face or use as a spot treatment, leaving it on for about 10 minutes.
Egg white mask
Egg whites can reduce acne while healing old acne scares. Egg whites are packed with protein and vitamins that help heal the skin and rebuild skin cells.
Whisk the separated egg whites until frothy, than apply to your face. Allow the first layer to dry completely and repeat three to four times.
Once the mask is completely dry you can then rinse it completely off.
Oatmeal and yogurt/honey
Cooked oatmeal can reduce inflammation and redness of a breakout, while yogurt is known for improving skin tone and treating breakouts.
To prepare, cook your oatmeal just like you normally would, then add two tablespoons of honey or yogurt. Let cool, then apply.
Allow the mask to sit on your face for about 20 to 30 minutes.
About the Contributors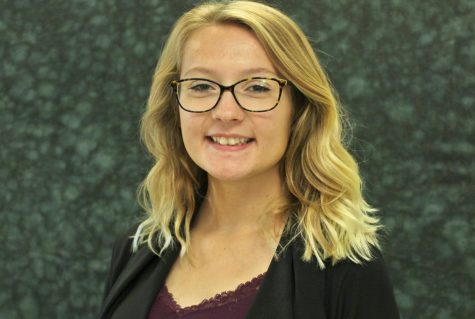 Hannah Hendley, Photography Editor

Birthday: February 7, 2000
Extracurricular activities: Tennis, dance, and float building.
Hobbies: Eating, reading, and drawing.
Plans after...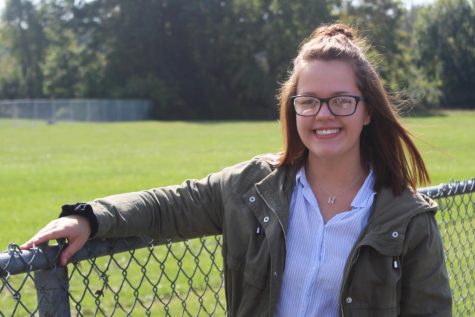 Jenna Robinson, Editor in Chief

Birthday: Oct. 26, 2000
Hobbies/Interest: Playing electric, acoustic, and bass guitar, as well as ukulele. I also enjoy drawing, reading, writing,...