The new app Hype replaces Vine
Hang on for a minute...we're trying to find some more stories you might like.
Vine, a popular app created in 2012, was recently announced as being discontinued by Twitter.
The app gained a large following as users were attracted to the creative, simplistic six-second videos.
Sophomore Alyssa Desgrange said the creativity and the ability to link Vines to other social media platforms originally attracted her to the app.
"What attracted me to Vine was seeing individual vines on other social media like Facebook," Desgrange said.
After peaking in popularity it has gone downhill because it was unable to keep up with the competition, such as Instagram and Facebook, with their added video options.
Celebrities who previously used Vine attracted many viewers and advertisers. However, when these "Vine stars" switched to other platforms with a larger audience, like Snapchat, Facebook, and Instagram, it led to a huge profit loss for Twitter.
Sophomore Niccos Patrick said that he used to use Vine but quickly lost interest due to other social media platforms.
"I did end up not using it anymore because I felt like I lost a lot of interest in it," Patrick said. "Don't get me wrong, I think it's still a great app with lots of talented people.
"But a lot of those Vines even started shifting over to YouTube, (like) The Gabbie Show, Alx James, Thomas Sanders, and many more, so it drew me back into the world of YouTube and, quickly, Vine just became another app on my phone that I never deleted."
However, as Vine becomes an official social media obsolescence, original co-founder Rus Yusupov and Colin Kroll prepare to debut a new app called Hype.
Hype is a live streaming app, a popular service in the app industry right now.
"
I don't think this app will last because there are already streaming apps, and many already use those apps to stream, so it might be harder to gain users."
— Mary Wheeler, sophomore
Kroll and Yusupov believe that the app has enough features to set it apart from other similar apps, including the ability to incorporate other social media into live streams, as well as adding music, text, and themed backgrounds.
Sophomore Mary Wheeler believes that Hype won't gain the popularity to last because of it's repetitive content.
"I don't think this app will last because there are already streaming apps, and many already use those apps to stream, so it might be harder to gain users," Wheeler said. "That's what made Vine so awesome, because there was nothing like it."
Hype seems to already have many mixed feelings about it. So I tried to download the app and see it for myself.
But Hype is currently only available for iPhones.
I then decided to search for reviews and found the app on the iTunes website with customer reviews. There were only three reviews for the new app and only two with much feedback, so although not the most reliable, these reviews were both pretty good, offering minimal complaints.
With social media growing and changing all of the time, it's hard to keep up with all the hype. So log in and decide for yourself whether Hype will be your next digital destination.
About the Writer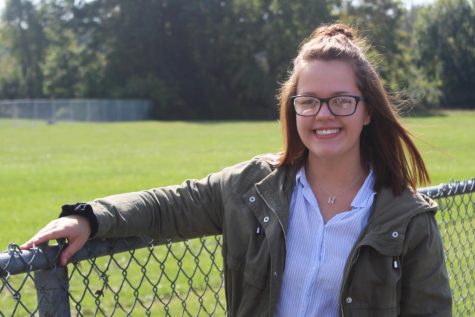 Jenna Robinson, Editor in Chief

Birthday: Oct. 26, 2000
Hobbies/Interest: Playing electric, acoustic, and bass guitar, as well as ukulele. I also enjoy drawing, reading, writing,...